INT. DIAMOND WEEK IN ISRAEL ENTERS THIRD AND FINAL DAY
Israeli diamantaires continue to exhibit their goods in hundreds of booths dedicated to diamonds and high-end jewelry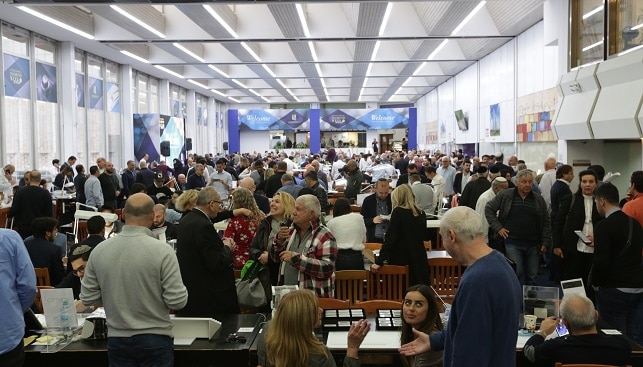 The International Diamond Week in Israel (IDWI) enters its third and final day today (Wednesday) at the Israel Diamond Exchange (IDE).
Yesterday (Tuesday) Israeli diamantaires continued to exhibit their goods in hundreds of booths dedicated to diamonds and high-end jewelry on the trading floor of the IDE and the spaces surrounding it. At 11 am, the Multifunctional Center – a first-of-a-kind center in the world where diamond auctions will be held – was inaugurated. At the end of the second day, the Isareli diamond exchange held a cocktail event to all participants at Dmall Platinum at 5:30 pm
The IDWI was opened on Monday morning when hundreds of Israeli diamantaires and buyers from around the world filled the trading floor. The IDWI, a major event in the Israeli and global diamond industry calendar, promised to be bigger this year, and judging by the atmosphere and traffic so far, it will make good on its promise.
Around 11 am on Monday, the event was official opened. IDE President Yoram Dvash, Minister of the Economy and Industry Eli Cohen, President of the Israel Diamond Manufacturers Association (IsDMA) Kobi Korn, and President of the Diamond Dealers Club of New York (DDC) Reuven Kaufman all spoke at the opening ceremony, and wished the exhibitors and visitors an excellent and fruitful show. The four of them then sounded the big gong, a tradition in every opening ceremony of a major show at the IDE, to mark the official opening of the event.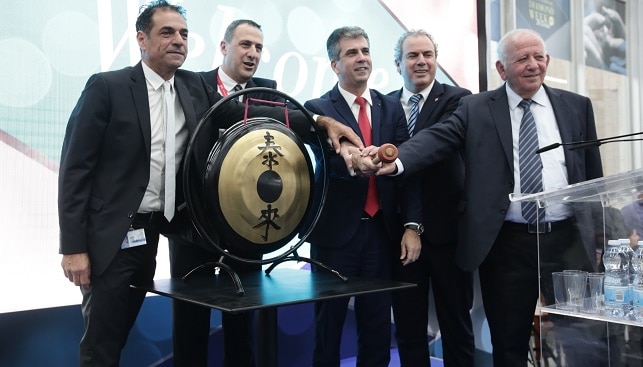 During the first two days, there was excellent traffic of buyers on the floor, many of whom came to conduct business. The first day was concluded with a lecture by Martin Rapaport, publisher of Rapaport Magazine and the Rapaport Diamond Report, and a central figure in the diamond pricing business; as always, Rapaport's lecture fascinated the attendees.
The IDWI 2019 presents several new features, including a first-of-a-kind auction of polished diamonds held by the IDE, the first tender of Israeli polished goods managed by KOIN International, and a new section dedicated to diamond jewelry manufactured by Israeli companies.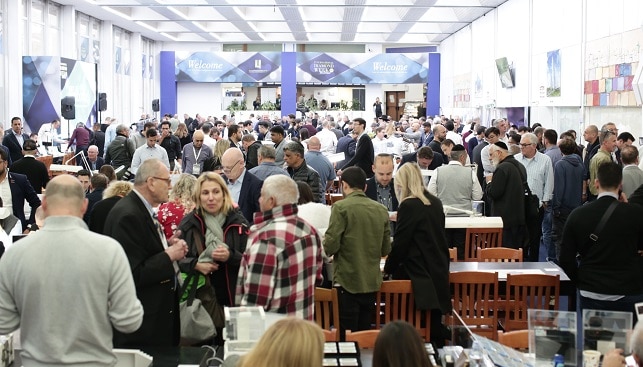 As is customary in every major event for the Israeli diamond industry, the IDWI features Get Diamonds Show terminals, enabling a search of all Israeli exhibitors' offerings at the show according to numerous search parameters.
Last evening, the IDWI will ceremoniously conclude with a cocktail event at Dmall Platinum at 5:30 pm.