THE ISRAELI DIAMOND INDUSTRY MOURNS THE PASSING OF LEO SCHACHTER
Leo Schachter, founder and owner of Leo Schachter Diamonds, passed away on Saturday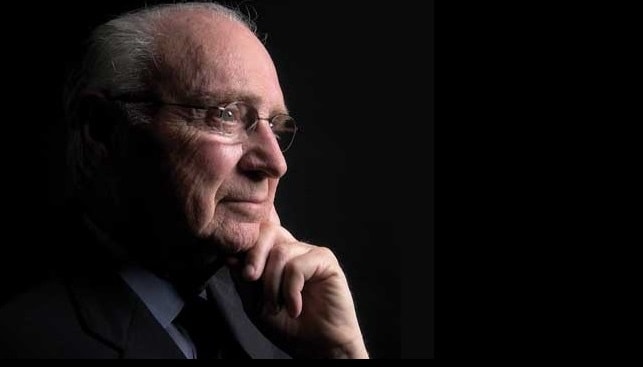 Yitzhak Arie (Leo) Schachter, a prominent Israeli diamantaire and founder and owner of Leo Schachter Diamonds, passed away on Saturday (May 11, 2019). Schachter was born in Brooklyn, New York, in 1924. He established Leo Schachter Diamonds in New York in 1952. Gradually, his company became a diamond empire, engaged in all stages of the supply pipeline, from diamond manufacturing to jewelry setting. For four decades, Leo Schachter Diamonds has led the list of top Israeli exporters.
"Leo Schachter was a Zionist", said Boaz Moldawsky, Chairman of the Israel Diamond Institute (IDI), "His Zionism has led to the establishment of one of the most prominent companies in our industry. For years, Leo Schachter Diamonds has employed hundreds of workers in Israel and contributed to the prosperity of the Israel diamond industry and the Israeli economy. Despite its global scope, the company kept its family-style management in Israel. I send my sincere condolences to Leo's family for their loss".
As second generation diamantaire, Leo Schachter entered the diamond polishing business when he was 18. After establishing his own company in 1952, Schachter received his first Sight from De Beers and in the 1970s, Leo Schachter Diamonds became the biggest diamond manufacturer in New York. Today, his company in New York employs 1,000 employees around the world. It has been a De Beers Sightholder for over 50 years, and an Alrosa Sightholder from 2016.
In 1981, the company entered into partnership with the Namdar family. Schachter & Namdar was awarded the Israeli Outstanding Exporter Award in 1984 and 1990. In 2004, both families dissolved the partnership. In 2007, Leo Schachter Diamonds entered into partnership with Kama Jewellery, and expanded into the jewellery business.
Leo Schachter's funeral was held yesterday (May 12). The family is sitting Shiva at the home of the Tennebaum family, 57 Ahi Dakar St., Raanana.