TEL AVIV: LEGAL BATTLE OVER "QUEEN'S TEARS" DIAMOND ENDS
A verdict reached over ownership of an expensive blue diamond held in safekeeping at the IDE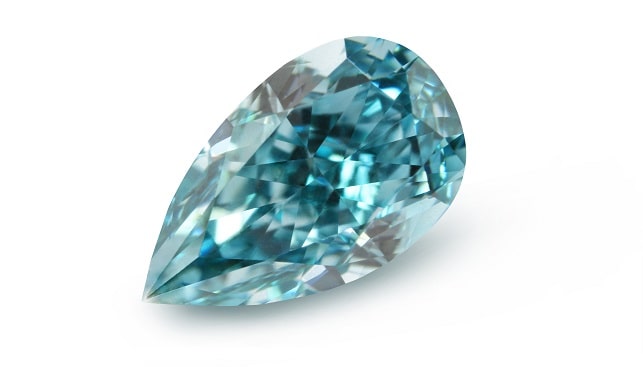 A legal battle over the "Queen's Tears", an expensive blue diamond held in safekeeping at the Israel Diamond Exchange (IDE), has recently concluded with a verdict, according to Globes.
The debate at the Tel Aviv District Court centered on the legal ownership of the diamond: Stephen Nicholas Christodoulou, a Cyprus national, and Vilana Petrova, a Blugarian national and Christodoulou's ex-wife, both claimed ownership. The couple married in 2003 and divorced in 2007. Together, they established a company for trading jewelry and watches in Bulgaria. In 2005, Christodoulou brokered a diamond deal in Switzerland, and received a pear-shaped, blue diamond weighing 7.64-carats.
The same diamond was purchased in 2003 by a client named Svetlana, who used Christodoulou for brokering another deal in 2004. From that point on, Christodoulou claims the diamond was given to him, while Petrova claims the diamond was given to her. In 2009, the diamond was transferred to the Merber family at the bourse for safekeeping. Since then, the diamond has been kept in a safe at the IDE.
Recently, Tel Aviv District Court judge Sarah Dotan determined that both claims for the diamond are fraught with inconsistencies. Among the issues cited, documents claiming ownership were filed by both Christodoulou and Petriva, and both were found to be lying after submitting to polygraph tests. Finally, the judge found in favor of Christodoulou, claiming that his version is more credible than Petrova's.