Al Capone's Busted Patek Philippe Could Rake in $50K in Auction
Al Capone's Busted Patek Philippe Could Rake in $50K in Auction
Though it doesn't work, the watch is estimated to sell for $25,000 to $50,000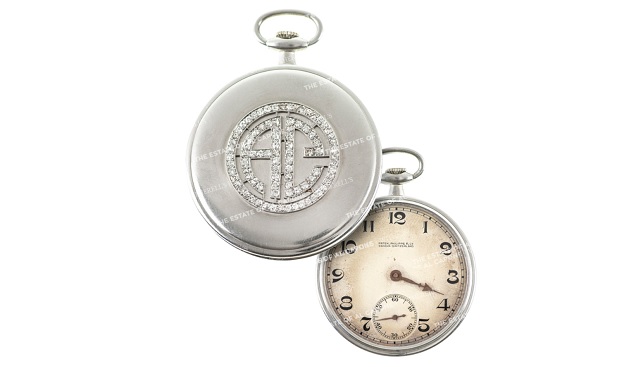 California-based auctioneers Witherell's are putting a unique item under the hammer: a diamond-encrusted platinum Patek Philippe pocket watch owned by infamous gangster Al Capone. According to IDEX Online, though it doesn't work, the watch is estimated to sell for $25,000 to $50,000.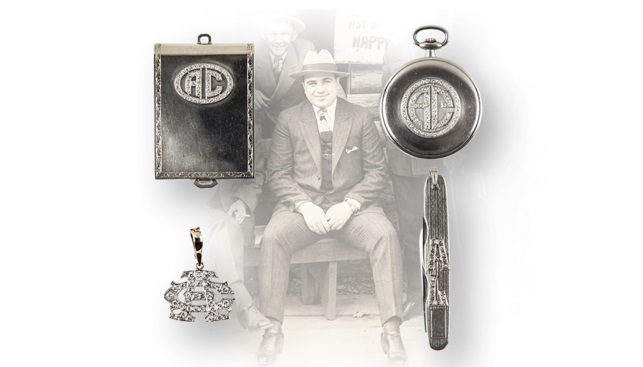 Set with 90 single cut diamonds (.02-carat each / VS / EF), the watch is among 174 items in a sale entitled "A Century of Notoriety: The Estate of Al Capone (Live)" on October 8. The condition report reads: "Not working at present time. Dial is yellowed. Missing minute hand. Some rust on center post."
Other lots in the sale include a diamond tie bar with 21 single cut diamonds (estimate: $2,500 – $5,000), a stick pin containing a pearl, synthetic sapphires and 14 diamonds (estimate: $2,500 – $5,000) and a 15k pin with white coral center (estimate: $500 – $1,000).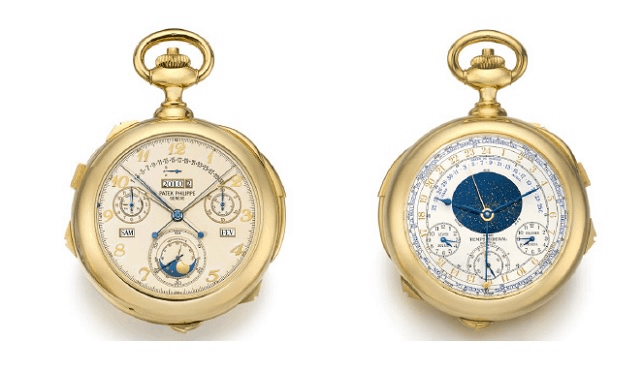 Reportedly, Capone is "the most collected historical figure in the criminal world:" His old diamond watch sold for $84,375 in 2017, while the gangster's 1932 silver-plated and engraved cocktail shaker sold for $68,500 in 2014.