AMAZON FILES US PATENT FOR NEW LINE OF JEWELRY
AMAZON FILES US PATENT FOR NEW LINE OF JEWELRY
Amazon has filed a patent for a new line of its own jewelry under the For Keeps by Amazon brand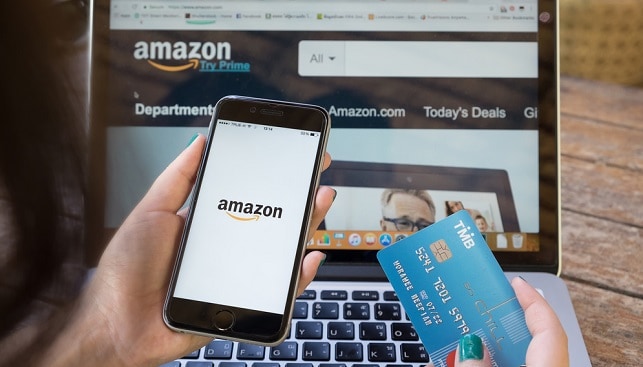 Online retailer giant Amazon has filed a patent with the US patent office "for a new line of its own jewelry under the For Keeps by Amazon brand", according to Gem Konnect. The patent, which includes a wordmark logo, "could be a major online disruptor" according to the piece.
Currently, Amazon offers the Amazon Collection, selling mainly plain jewelry at affordable prices. It is one of 76 Amazon brands "ranging from bathing suits and paper towels".
In mid-2017, Amazon opened the Handmade Wedding Shop – a new bridal section in its handmade shop, offering handmade jewelry (bridal and wedding jewellery options, including wedding & engagement rings, bracelets, necklaces, brooches & pins, earrings and ring boxes); as well as bridal and groom fashion accessories (hair accessories, hats and veils, dress belts & sashes, gloves, handbags, garters, ties, cufflinks, tie clips and pocket squares). A research by eMarketer in 2017 showed that Amazon accounts for up about 44 cents out of every e-commerce dollar spent in America – up from 38 cents in 2016.