BLACK FRIDAY MADNESS: GAME MAKER SELLS 1.5-CARAT RING FOR 99% OFF
BLACK FRIDAY MADNESS: GAME MAKER SELLS 1.5-CARAT RING FOR 99% OFF
American party game Cards Against Humanity offered some ridiculous deals on their website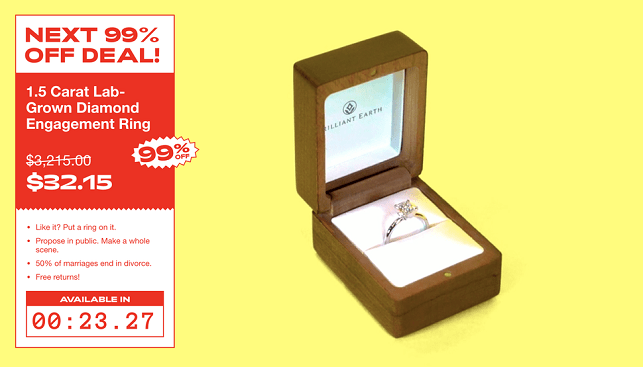 If you thought you got a good deal buying an iphone charger for 40% off this last Friday, think again: Creating a tremendous online buzz, American party game Cards Against Humanity offered some ridiculous deals on their website, including deals on diamonds, TVs, cars and more.
For instance, the website offered a 1.5 carat, lab-grown diamond engagement ring for 99%. The ring, originally priced at $3,215, went for only $32.15 on Black Friday. Other deals included a 2015 Red Ford Fiesta for $97.50, Bill Pullman's Flight Suit from the blockbuster movie Independence Day for $39.95, and actual $20 bills for just $0.20.
According to CNET.com, this isn't the party game makers' first time in the circus. One year, they actually raised prices on their hugely popular card game, charging customers $5 more than the normal price on Black Friday.