DE BEERS LAUNCH LONDON-INSPIRED DIAMOND COLLECTION
DE BEERS LAUNCH LONDON-INSPIRED DIAMOND COLLECTION
Necklaces, earrings and rings are inspired by monuments and scenes along the Thames
De Beers Jewellers has launched "London by De Beers" – a new diamond jewellery collection inspired by London's views from the River Thames.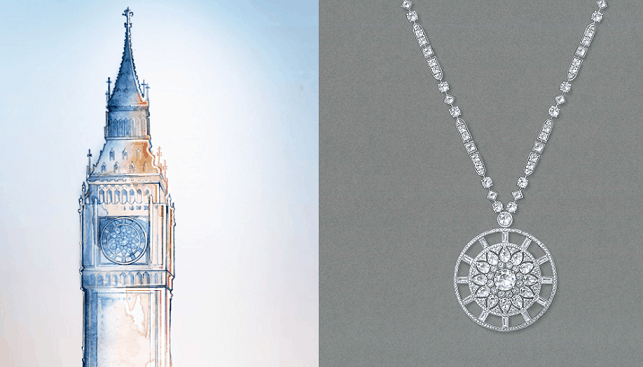 In a press release, De Beers Jewellers explain that the new collection "represents the iconic silhouettes of the river's neighbouring landscape, capturing their unique forms and spirit through enchanting diamond designs".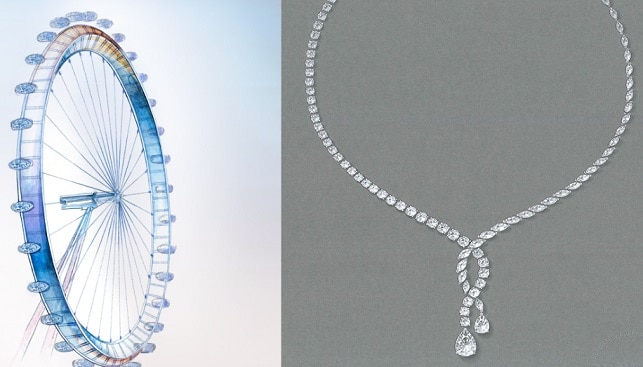 The collection includes necklaces, earrings and rings inspired by different monuments and scenes along the Thames, such as the Battersea Light – a design inspired by the Battersea Power Station and featuring emerald–cut diamonds placed both vertically and horizontally. Another piece – the Albert Bridge necklace – honors the iconic bridge design by a series of graduating diamonds of various cuts, rhythmically cascading in carat size from large to small to large again.