The First-Ever Diamond Donut Engagement Ring is Now Online
The First-Ever Diamond Donut Engagement Ring is Now Online
The delicious looking diamond ring could be yours for $4,200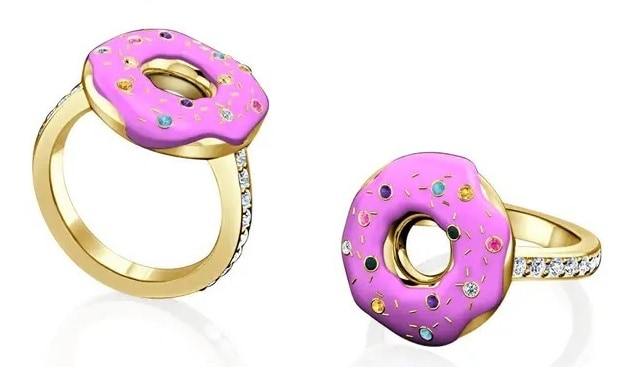 London and Manchester based Jewellers Steven Stone have created a diamond ring you can feast your eyes on: The world's first "Diamond Donut Engagement Ring".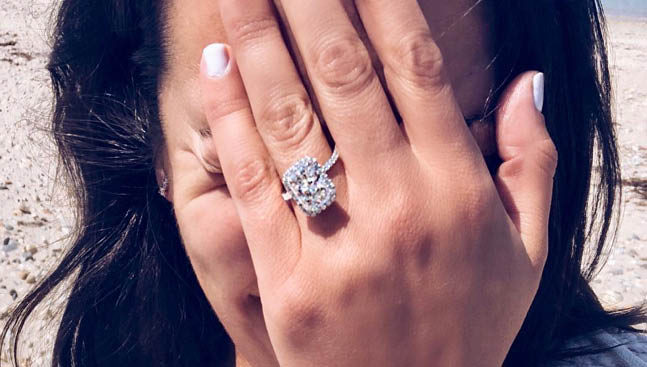 In their website, the jewellers say that the design is inspired by the classic pink iced donut, and the ring itself is kneaded with 18 carat gold. The band is set with sparkling white diamonds. Pink enamel creates the "icing", while the "sprinkles" on the surface feature a "pick 'n' mix of gemstones including pink morganite, blue topaz, green emerald, and fancy yellow diamonds".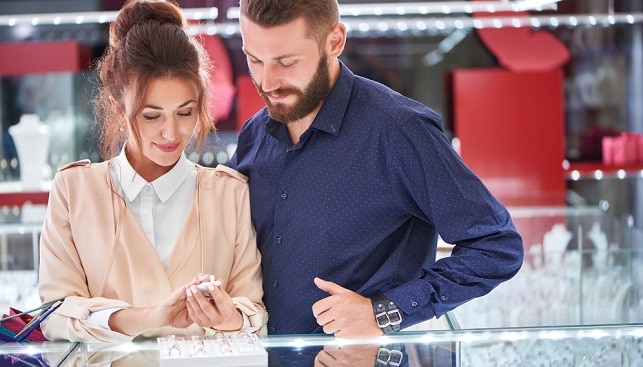 The ring "is made fresh to order" and priced at £3,000 ($4200). Alternative and cheaper designs can be bought for £995 ($1400). Anyone ordering a ring will also enjoy a complimentary box of six donuts from Doughnut Time.