GRAFF UNVEILS 60 DIAMONDS CUT FROM THE 1,109-CARAT LESEDI LA RONA
GRAFF UNVEILS 60 DIAMONDS CUT FROM THE 1,109-CARAT LESEDI LA RONA
The collection includes jewelry pieces ranging from less than a carat to over 100 carats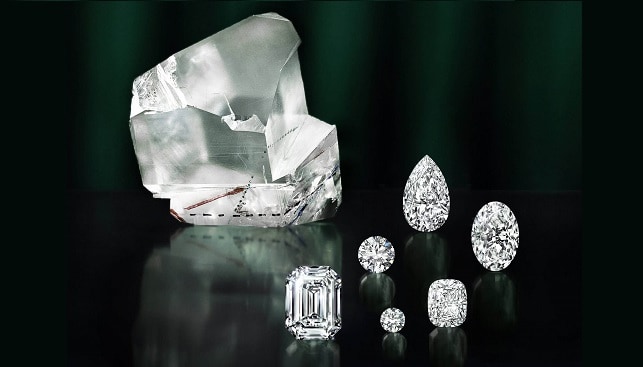 After more than a year "of detailed analysis, cutting and polishing", Graff Diamonds has finally unveiled more than 60 diamonds cut from the second-largest diamond ever uncovered – the 1,109-carat Lesedi La Rona. According to Graff, the 60 stones "range in size from under a carat to in excess of 100 carats".
Graff experts have created a collection of rings, earrings and pendants. Each piece, Graff said, is certified by the Gemological Institute of America as top D colour – the highest grade for a diamond, and exceptional clarity. All are laser inscribed with GRAFF, LESEDI LA RONA, "invisible to the naked eye".
The Lesedi La Rona was discovered by Lucara at their Karowe mine in Botswana in November 2015. Back in June 2016, the stone failed to find a buyer at a Sotheby's auction. It missed its reserve price of $70 million as the highest bid came in at $61 million. The huge gem was sold to Graff in September 2017 for $53 million ($47,777 per carat). It is the largest gem-quality rough diamond to have been discovered in over a century.