HKTDC: HONG KONG JEWELLERY EXPORTS FACE MIXED FUTURE
HKTDC: HONG KONG JEWELLERY EXPORTS FACE MIXED FUTURE
"Less robust economic growth" is likely to affect Hong Kong's jewellery exports in 2019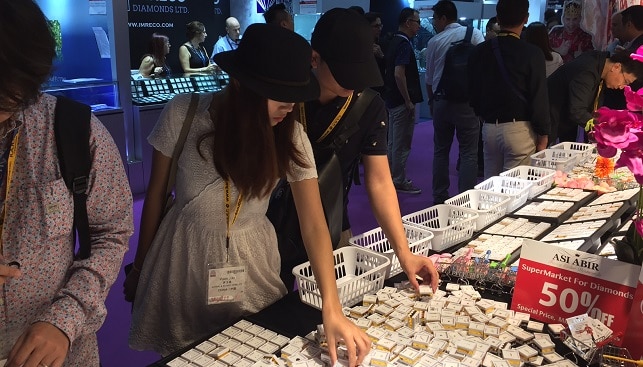 In a recent article published by the Hong Kong Trade & Development Council (HKTDC), the trade organization looks back at 2018 and predicts several trends for Hong Kong exports in 2019, including the jewellery sector.
All in all, the HKTDC said, Hong Kong's total exports grew by 9.8% year-on-year in the first ten months of 2018. Various segments showed different growth patterns: while timepieces showed only a marginal increase, shipments of precious jewelry rose 15% to HKD 47.27 billion (around $6.03 billion) – the highest growth for any industry in Hong Kong for the first ten months of 2018.
While the HKTDC expressed "cautious optimism about the prospects for Hong Kong's export performance, expecting a 5% growth in exports in 2019", the outlook for jewellery exports is less stellar. According to the report, "less robust economic growth is likely to affect Hong Kong's jewellery exports. Growing conservatism among consumers may weaken demand for high-end items, although the rising popularity of accessible items that feature good branding, design, quality and craftsmanship may help support jewellery sales. Demand for gold jewellery is likely to be propped up by the consumer appetite for gold in major markets such as mainland China and India. Other jewellery, including platinum and diamonds, may also remain popular".