Tie the Glitzy Knot: Kourtney Kardashian and Husband Flash New Wedding Rings
Tie the Glitzy Knot: Kourtney Kardashian and Husband Flash New Wedding Rings
The couple said their I Do's while exchanging some heavy bling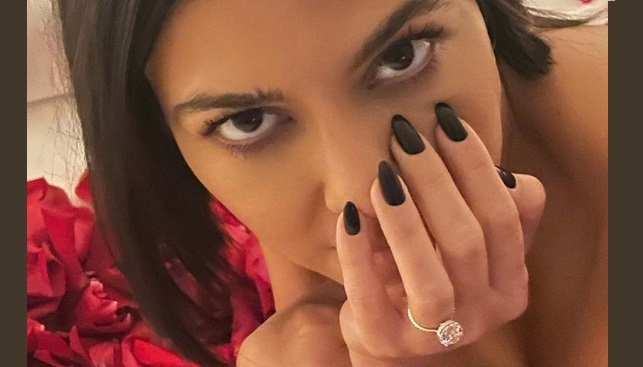 Kourtney Kardashian and Travis Barker got married recently (May 22), and they said their I Do's while exchanging some heavy bling.
According to multiple reports, the diamond wedding bands they used were custom made by Lorraine Schwartz, who also designed Kim Kardashian's engagement ring from ex-husband Kanye West, as well as Barker's engagement ring to Kourtney last year.
In paparazzi shots after the wedding, the bride's ring seems to be an eternity band with round-cut diamonds, while the groom sports a band studded with smaller pavé diamonds.
In October 2021, as he popped the question, Barker gave Kourtney a Lorraine Schwartz, $1 million diamond engagement ring with an oval-cut stone. Recently, Kourtney revealed on "The Kardashians" that she stepped on – and broke – the ring. She said it was "probably one of the worst things I've ever done in my whole life," and confessed to "hysterically crying in my closet for hours."