MARIE ANTOINETTE'S PEARL PENDANT SELLS FOR A RECORD $36 MILLION
MARIE ANTOINETTE'S PEARL PENDANT SELLS FOR A RECORD $36 MILLION
The sale set a new world auction for a natural pearl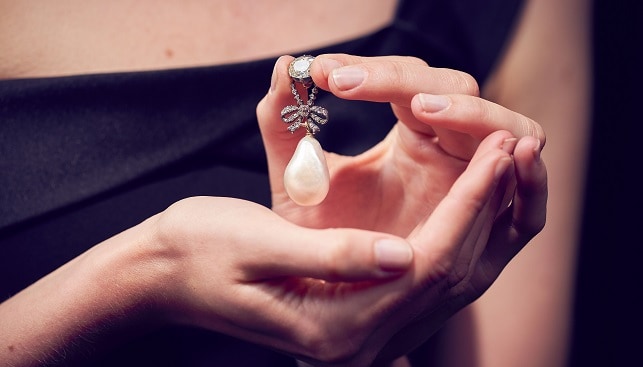 Auction history was made last Wednesday (November 14) in Geneva, when a natural pearl and diamond pendant once belonging to Queen Marie-Antoinette sold at Sotheby's for CHF 36.4 million ($36.2 million) – a new world auction for a natural pearl.
Daniela Mascetti, Sotheby's Jewellery Chairman of Europe, commented: "[…] we saw the Marie Antoinette factor work its magic. No other queen is more famous for her love of jewels, and her personal treasures, pearls and diamonds that survived intact the tumults of history, captivated the interest of collectors around the world".
According to Sotheby's, the sale featured "one of the most important historic collections of royal jewels". 100 pieces from the collection of the Bourbon Parma family raked in CHF 53.5 million ($53.1 million) – a record for any sale of royal jewels. 90% of prices in the sale went beyond the high estimates. The last record belonged to the sale of jewels of the Duchess of Windsor in 1987, which sold for $50.3 million.