NEW JEWELRY COLLECTION SHOWS OFF GREENLAND RUBIES AND SAPPHIRES
NEW JEWELRY COLLECTION SHOWS OFF GREENLAND RUBIES AND SAPPHIRES
Hartmann's Jewellery introduced a collection using Greenlandic rubies and pink sapphires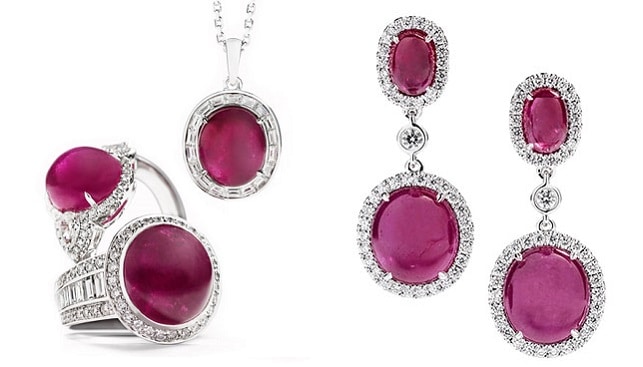 Danish-based jeweller Hartmann's Jewellery has introduced a collection of jewels using Greenlandic rubies and pink sapphires mined by Greenland Ruby, "Greenland's only miner of ruby and pink sapphire", according to IDEX Online.
300 carats of rubies and pink sapphires are used in the 50-piece collection, ranging in price from $1,500 to $45,000. The collection is only available in Scandinavia for the time being. Hartmann's Jewellery, which specializes in colored diamonds, is one of three retailers in Europe to carry the title "Argyle Pink Select Atelier" for its Argyle Pink Diamond Collection.
Greenland Ruby VP Sales and Marketing Hayley Henning commented: "Though other designers have worked with our gems, Hartmann's is the first jewelry brand to create an entire collection. We're especially delighted to welcome a Danish retailer as our first full partner, given Denmark's long relationship with Greenland".