Heavy Lies the Crown: New Super Bowl Ring Has More than 250 Diamonds
Heavy Lies the Crown: New Super Bowl Ring Has More than 250 Diamonds
The Super Bowl LIV championship ring weighs 10.5 carats and features 255 diamonds and 36 rubies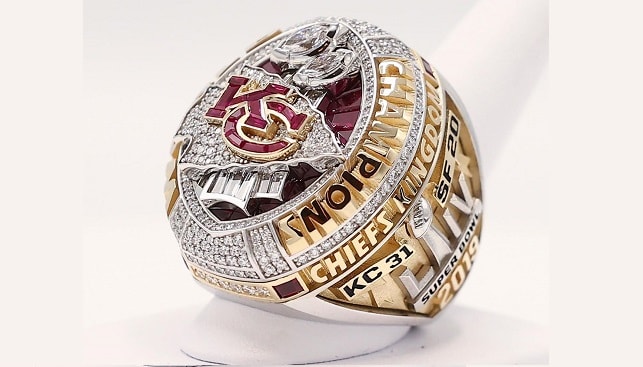 The Kansas City Chiefs, winners of Super Bowl LIV last February, got the traditional championship rings recently, and they're proving to be as blingy as ever.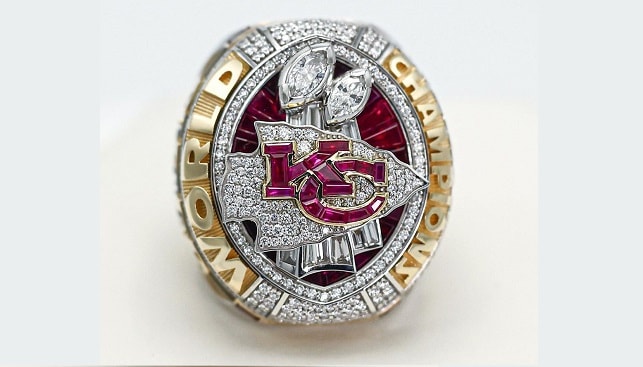 According to news reports, the Super Bowl LIV championship ring weighs 10.5 carats and features 255 diamonds and 36 rubies. The ring top has the Chiefs' arrowhead logo set with 60 diamonds (representing the franchise's 60th season) and 16 cut rubies (representing the Chiefs' ten AFC West division titles and six playoff appearances under Coach Andy Reid).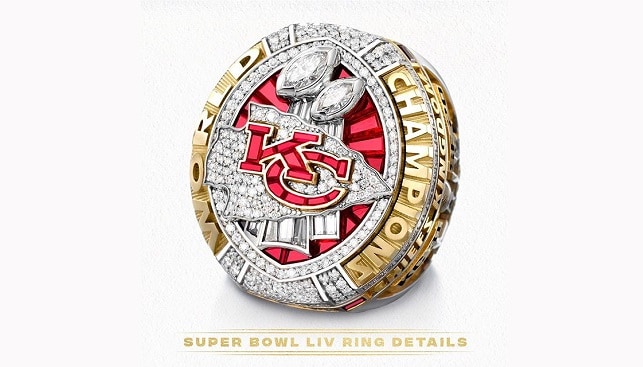 In addition, 50 diamonds surround the logo in the shape of the Lombardi Trophy, marking the 50 years that have passed since the Chiefs' last Super Bowl victory. 122 diamonds cascade along the rings' top edges, and each ring includes the player's number on one side – set with more diamonds, of course.