PHILLIPS TO AUCTION ELVIS PRESLEY'S OMEGA DIAMOND WATCH
PHILLIPS TO AUCTION ELVIS PRESLEY'S OMEGA DIAMOND WATCH
The King of Rock n' Roll was gifted the watch for selling 75 million records worldwide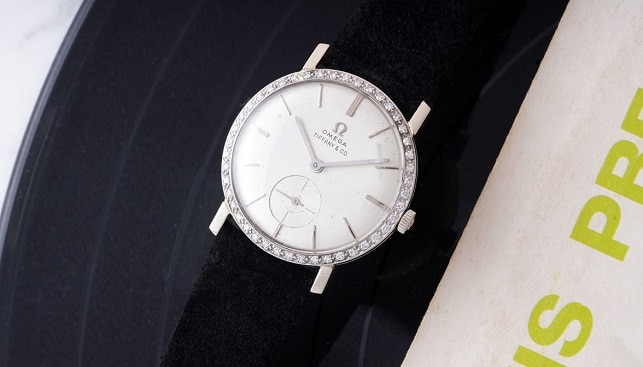 A vintage Omega timepiece, formerly owned by Elvis Presley, will be put to auction by Phillips at the Geneva Watch Auction: SEVEN in Geneva in May.
The King of Rock n' Roll was gifted the watch by RCA Records in February 1961 for reaching sales of 75 million records worldwide. According to Jimmy Velvet, the Founder/CEO of the Elvis Presley Museum, "Elvis was likely the first artist in history to reach this impressive milestone". Shortly afterwards, Elvis swapped the watch with the current owner's uncle for a diamond studded Hamilton – something that he often did with his watches.
The Omega watch was manufactured in 1958 and was purchased by RCA at Tiffany's. It is an 18-karat white gold and diamond timepiece. On the back case, there is an inscription that reads: "To Elvis 75 Million Records RCA Victor 12-25-60". The bezel is set with 44 brilliant cut diamonds, and the dial is made of silvered ivory.