PHILLIPS TO AUCTION A RARE, FANCY INTENSE BLUE DIAMOND RING
PHILLIPS TO AUCTION A RARE, FANCY INTENSE BLUE DIAMOND RING
The 3.02-carat diamond ring may fetch $2.5 million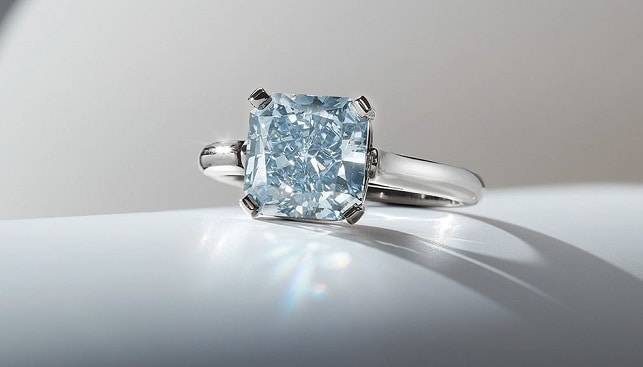 Phillips' New York Jewels auction, scheduled for December 9, will be led by a Tiffany & Co. Fancy Intense diamond and platinum ring, estimated to sell at $1,500,000 – $2,500,000.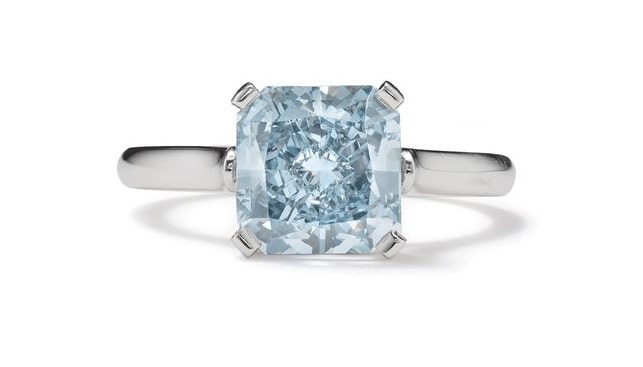 The 3.02-carat diamond is a fancy intense, cut-cornered square modified brilliant-cut gem. According to Phillips, Tiffany has re-cut the diamond to its highest quality, and the mounted blue diamond has "optimum brilliance, fire and scintillation".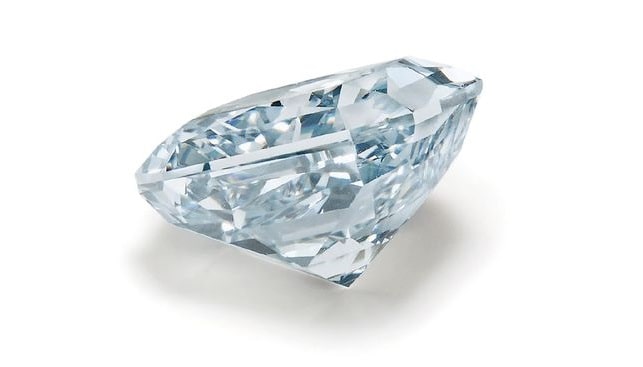 Another notable lot is a diamond ring by Harry Winston, featuring an emerald-cut diamond weighing 11.34 carats and triangle-shaped diamonds totaling 1.45 carats. This diamond ring is estimated to sell for $500,000-$800,000. A further highlight in the auction is a stunning necklace made of diamonds and gold, featuring a pear modified brilliant-cut fancy blue-gray diamond weighing 3.01 carats and round brilliant-cut and fancy-shaped colored diamonds.