RARE GEORGE DANIELS WATCH RAKES IN $260,000 IN AUCTION
RARE GEORGE DANIELS WATCH RAKES IN $260,000 IN AUCTION
Only 47 yellow gold watches were made in that model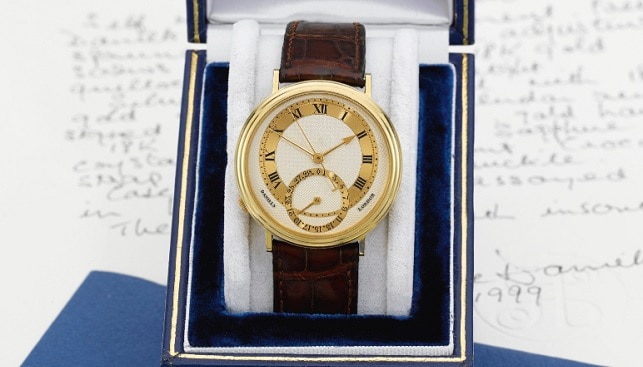 A rare George Daniels Millennium wristwatch was sold for £200,000 ($262,680) at Sotheby's London last week, according to Gem Konnect. The sale price much exceeded the watch's pre-estimate of $104,000-$156,000.
The watch, which came from the collection of Tina Millar who established Sotheby's London Watch department in the 1960s, was made in 1999. Only 47 yellow gold watches were made in that model. Another notable watch sold in the watches auction was a rare stainless steel 'Big Crown' Rolex Submariner, sold for $359,872.
Overall, Sotheby's raked in $2,897,771 in the auction, selling 95% of the lots offered. 63% of the lots exceeded their pre-estimate prices.