A Ring with 7,801 Diamonds Sets New Guinness World Record
A Ring with 7,801 Diamonds Sets New Guinness World Record
The design is based on a rare Himalayan flower and has 46 "petals" of diamonds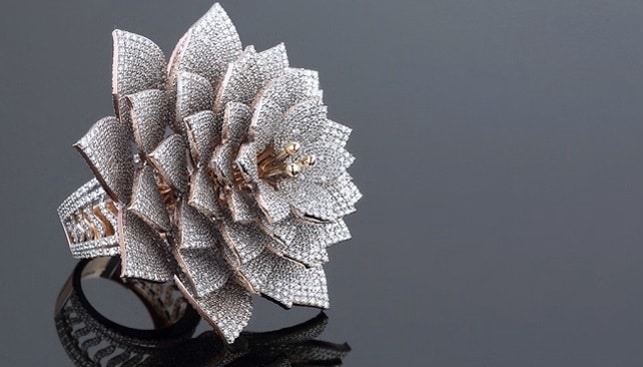 A super lavish ring, aptly named "The Divine", now holds the new Guinness World Record for most diamonds set in one ring. The ring, set with 7,801 diamonds, will be auctioned in the future, according to IDEX Online.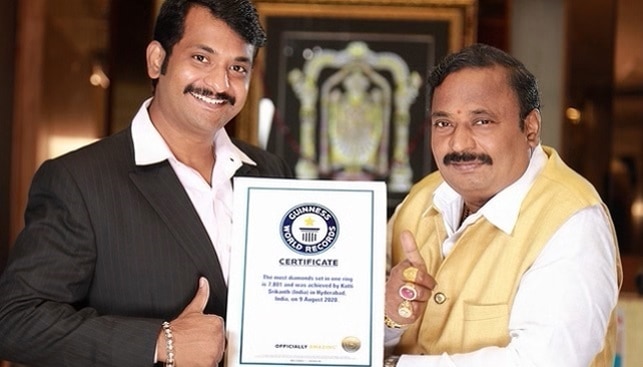 The ring was created by a  team of jewelers working in the Diamond Store by Chandubhai (a unit of Hallmark Jewellers) in Hyderabad, India. It took over 11 months to create. The design is based on a rare, sacred Himalayan flower and has 46 "petals" covered by diamonds "on every available surface". Kotti Srikanth, owner and founder of Hallmark Jewellers, said after breaking the record: "It gives me immense pleasure to get awarded at the global level for the masterpiece that I created. This is a big milestone for us".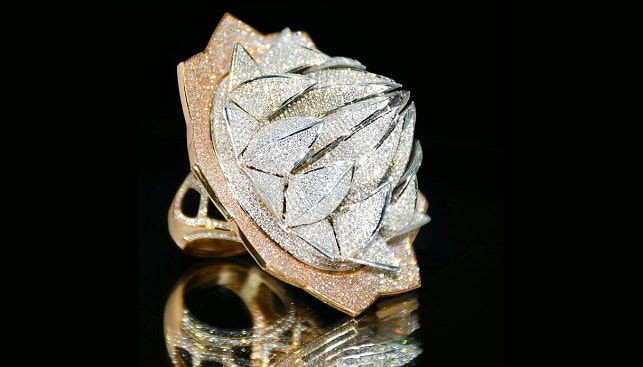 The previous holder of the Guinness World Record for the most diamonds set in one ring is Lakshikaa Jewels from Mumbai. The jeweller  created a ring set with  7,777 diamonds and valued at $4.9 million.