ALROSA: GLOBAL SALES OF DIAMOND JEWELERY UP 4% IN Q3
ALROSA: GLOBAL SALES OF DIAMOND JEWELERY UP 4% IN Q3
The US market has seen stable growth rates throughout the year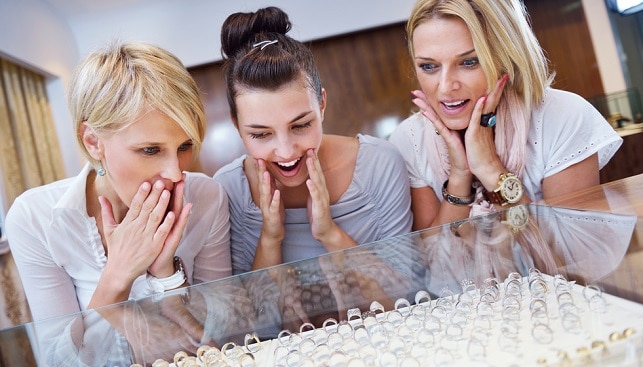 Russian mining giant Alrosa has presented the results of its global luxury and jewelry market research for the third quarter of 2018, reporting an increase of 4% year-on-year in global sales of diamond jewelry.
An identical rise of 4% is reported in North America, the largest diamond jewelry market. Alrosa added that key retailers attribute the stable growth to "increased demand from the local population". In the Asia Pacific, there was of 3% growth in sales, with China remaining the key sales driver in the region. In India, Alrosa said, "major players are still struggling to restore their reputation and regain buyers' confidence in the authenticity of diamond jewelry". The miner added that although organized retail networks are gradually taking market share from smaller ones, the bulk of the Indian market is still "dominated by small retailers, who are now encountering difficulties, which negatively affects the overall market performance".
Dmitry Klimenko, head of the analytics department at ALROSA's Strategic Projects and Analytics Center, commented: "The main driver of the global diamond jewelry market is the US, which has seen stable growth rates throughout the year. This boosts market confidence ahead of the Christmas sales season. In Asia, consumer demand shows less steady growth because of the weakening of national currencies against the US dollar".