SARINE: IA-DRIVEN TECH ROLLED OUT BY JAPANESE JEWELER
SARINE: IA-DRIVEN TECH ROLLED OUT BY JAPANESE JEWELER
K-Uno is the first retailer in the world to adopt the new Sarine 4Cs diamond report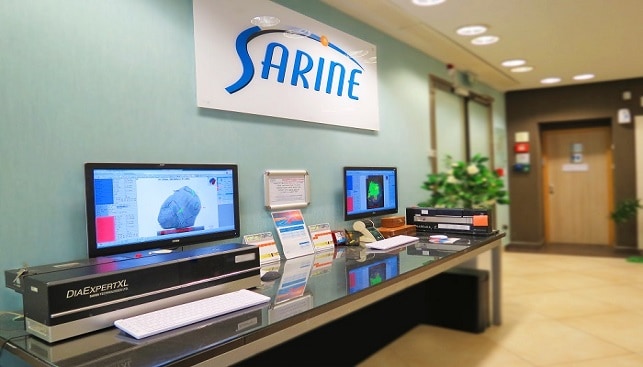 Israel-based Sarine Technologies has announced that K-Uno, a Japanese jewelry company, is the first retailer in the world to adopt the new Sarine 4Cs diamond report – "the world's first artificial-intelligence based, technology driven automated grading report", according to the company.
Sarine says that its patented 4Cs grading reports are now being rolled out to all K-Uno stores across the country. According to Sarine, the "key difference of the Sarine 4Cs report compared to any other lab is the fact that Clarity and Color are both graded with the very latest artificial intelligence based technologies […]".
Sarine CEO David Block commented: "[…] Our 4Cs report also creates an intuitive digital experience that will help engage K-Uno customers throughout the diamond purchase journey. We are delighted to be strengthening our collaboration with K-Uno, and to bring the world's leading AI-driven technology to the in-store diamond jewellery experience. We expect additional retailers in the Asia Pacific region to soon be adopting the new Sarine Profile 4Cs reports".