SOTHEBY'S: 10.64-CARAT PINK DIAMOND RING FETCHES $1.9 MILLION PER CARAT
SOTHEBY'S: 10.64-CARAT PINK DIAMOND RING FETCHES $1.9 MILLION PER CARAT
The 10.64-carat fancy vivid purplish-pink diamond ring raked in $19,862,219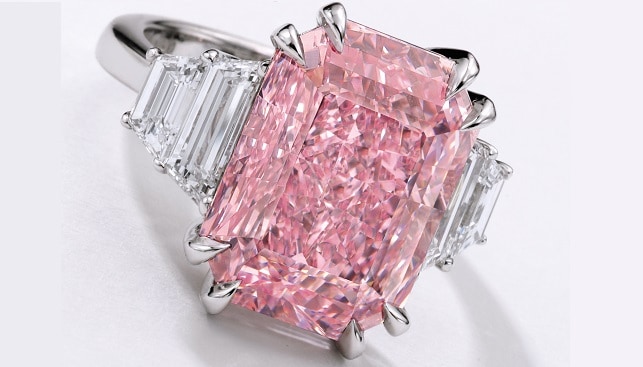 A 10.64-carat fancy vivid purplish-pink diamond of internally flawless clarity, which was estimated to fetch between $20 million to $26 million at Sotheby's Magnificent Jewels and Jadeite auction in Hong Kong on October 3-7, raked in $19,862,219 – a staggering $1.9 million per carat. The stone is set in a ring and polished as a radiant cut.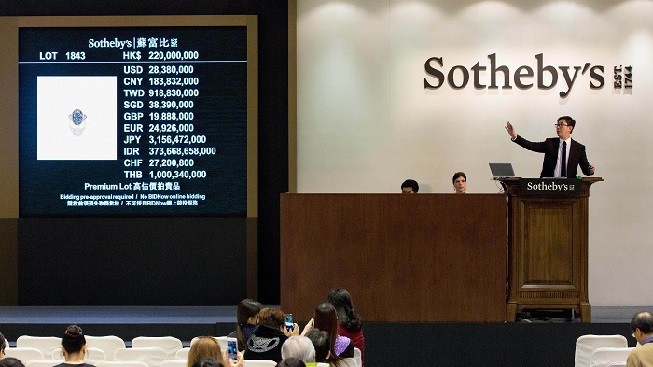 Other notable lots included a 100.02 carat fancy intense yellow diamond necklace by Anna Hu, which sold for $5.8 million (estimated at $5.1 million to $6.4 million); and a necklace with a pear-shaped, 15.08-carat diamond suspended from a row of diamonds, which sold for $1.2 million.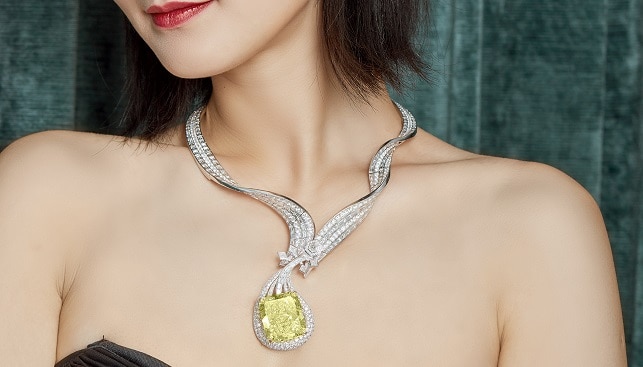 However, another highlighted lot – "a magnificent 80.88-carat D-color, flawless diamond" valued at $10 million to $12.8 million – failed to sell. According to the auction house, it was one of only five emerald-cut diamonds exceeding 80 carats with excellent colour and clarity ever to be offered at auction. Sotheby's also failed to sell an 11.88-carat Burmese ruby and diamond ring (estimated at $5.6 million to $8.2 million) as well as a jadeite bead necklace with a diamond clasp (estimated at $3.2 million to $4.1 million).