STUDY: NEWLYWEDS SPENT $5,000 ON AN ENGAGEMENT RING IN 2018
STUDY: NEWLYWEDS SPENT $5,000 ON AN ENGAGEMENT RING IN 2018
71% of the couples chose to have a diamond as the main stone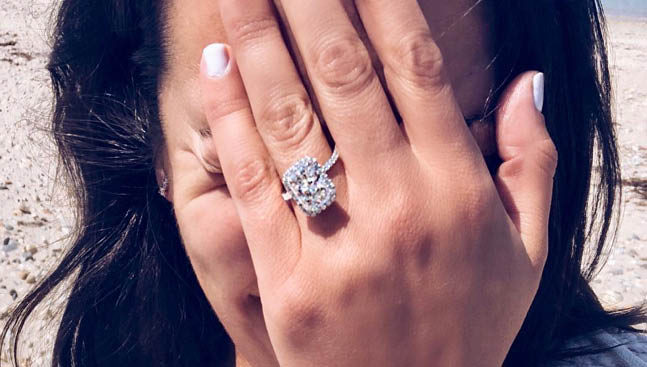 WeddingWire has published what it calls "the largest study of today's wedding planning journey", analyzing data from over 18,000 newlyweds married in 2018 in the US.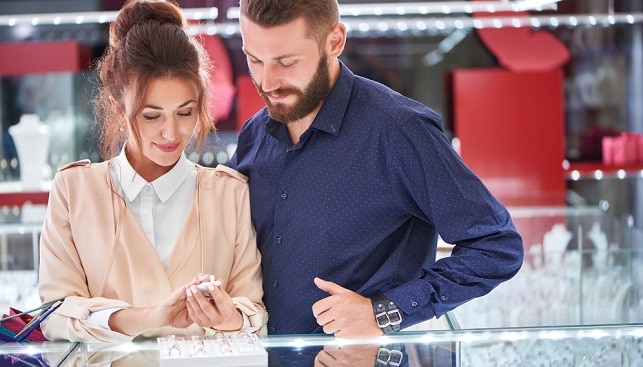 According to WeddingWire, the average cost of an engagement ring was $5,000. 20% of the respondents picked their ring together. 71% of the couples chose to have a diamond as the main stone in the ring. About 50% purchased their ring less than two months before proposing, and about 50% purchase their rings in a brick and mortar store. 52% of millenials sent photos of their ring to friends and family, and 64% posted pictures on social-media sites.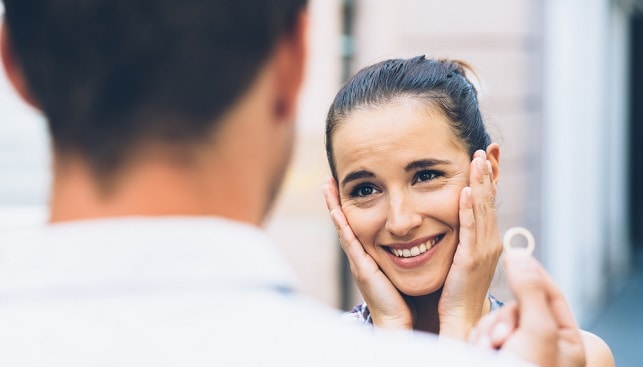 According to WeddingWire, "Today's millennial couples are opting to make their engagement a highly shared experience, and even if the moment is a private one (nearly one in three engagements take place at home), the reality is a picture, story, view of the ring — or all the above — will be shared on social media for all to see within a few hours".