VICENZAORO JEWELRY SHOW SEES 10% INCREASE IN BUYERS
VICENZAORO JEWELRY SHOW SEES 10% INCREASE IN BUYERS
The six-day show saw an increase of 10% in the number of buyers to more than 36,000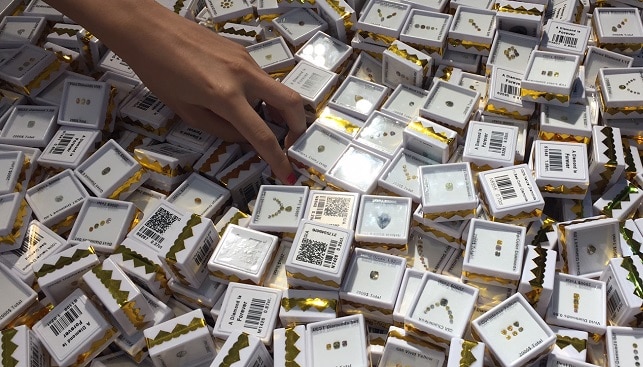 The six-day VicenzaOro International Jewelry Show, held this month in Italy, saw an increase of 10% in the number of buyers to more than 36,000, according to IDEX Online. According to the organizers, the presence of international buyers "from the most important countries for the global gold and jewelry sector is growing strongly".
The show hosted more than 1,500 brands, 40% of which came from 35 countries. The number of buyers from Germany was up 22%, from the United Kingdom there was a 14% rise, and from Greece a rise of 20%. Turkey saw a 34% increase, Russia was up 15% and Spain saw a decline in the number of buyers.
Visitors from the US increased by 24%, and those from Japan were up 31%. China saw a 29% increase, number of visitors from the United Arab Emirates rose 9%, and the increase in visitors from India was 51%.