MARTIN RAPAPORT TO DELIVER TALK AT IDWI 2019
IDE: The free short talks by industry experts will illuminate issues of major interest to diamond professionals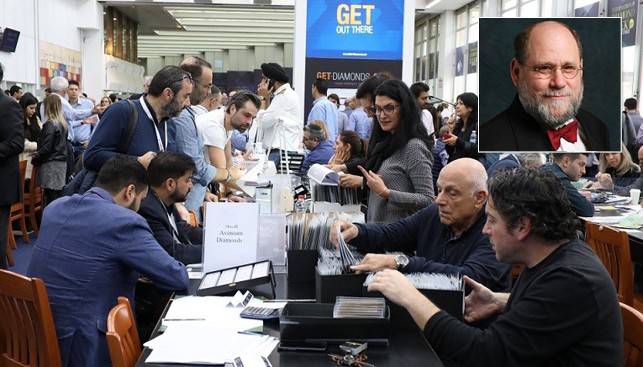 Martin Rapaport, publisher of Rapaport Magazine and the Rapaport Diamond Report, will headline a series of talks to be held this year at IDWI 2019 (January 28 – 30, 2019).
Rapaport, born in the United States and now residing in Jerusalem, began his career in the diamond industry in 1975 as an apprentice diamond cleaver in Antwerp. He established the Rapaport Diamond Report, a leading source of diamond price and market information in 1978 and RapNet electronic diamond trading network in 1996.
The free short talks by industry experts will illuminate issues of major interest to diamond professionals and will be held right on the floor of the exhibition. In addition to Rapaport, speakers will include representatives of major industry stakeholders, and will address issues such as diamond pricing, innovation, creative marketing and buyer demographics.
IDWI will take place on the trading floor of the Israel Diamond Exchange (IDE) and will feature 200 Israeli exhibitors of polished diamonds, with huge amounts and varieties of goods on offer, according to the Israel Diamond Exchange. Hundreds of buyers from over 30 countries around the world are expected to attend the event.
IDWI Chairman Ezra Boaron said, "IDWI is focused on providing diamond buyers with the best conditions for doing business. Beyond that, we are always seeking ways to add value for participants. The series of short talks by industry experts, headed by Martin Rapaport, is certain to be enlightening as well as entertaining. We'll soon announce further speakers' names as well as additional special events".
Boaron added: "The next IDWI show promises to be bigger and more exciting than ever before. If you are a diamond buyer, make sure you don't miss out. Register now and secure your place".