FOOTBALL-SHAPED DIAMOND FOUND BY ALROSA
The diamond was recovered just three days before Russia lost to Croatia in the quarter finals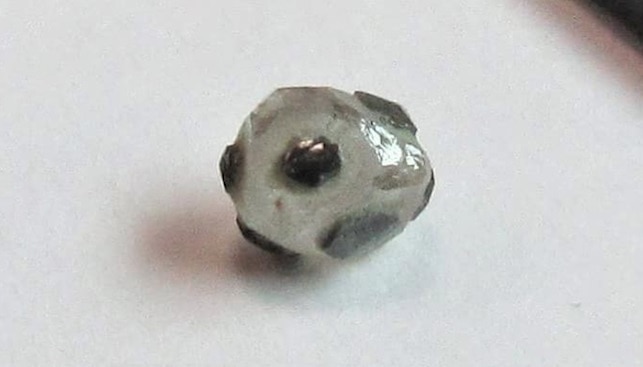 Russian mining giant Alrosa, an official sponsor of the FIFA World Cup, announced the discovery of a diamond resembling a football.
According to Mining Weekly, the diamond was recovered on July 4 – just three days before Russia lost to Croatia in the quarter finals. Over the weekend, Alrosa said that the diamond was discovered at Karpinskaya-1 pipe in Arkhangelskiy region.
Last week, Alrosa announced an open competition for the best "football" name for a large rough diamond weighing 76.53 carats. The stone is at the core of a special "football" collection launched by Alrosa. The collection, comprising 33 large special rough diamonds in all, has been auctioned from June 25 to June 30 in Moscow. Fans can offer a name for the huge stone, and the winner will receive a ticket to the final game of the FIFA World Cup 2018, as well as certificate with the new name.