ARGYLE PINK DIAMOND GOLD COIN UNVEILED IN BERLIN
"The Jewelled Phoenix" is the first pavé set Argyle pink diamond gold coin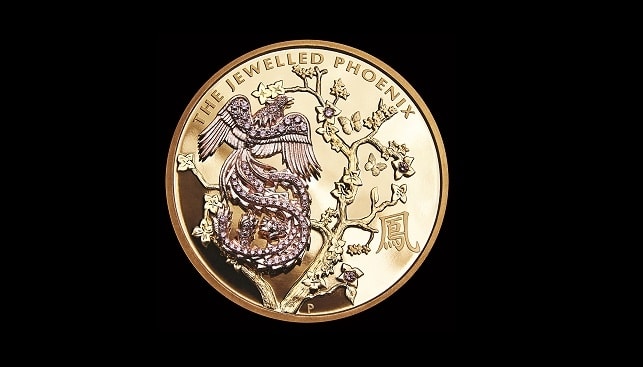 Rio Tinto and The Perth Mint have unveiled "The Jewelled Phoenix" – the first pavé set Argyle pink diamond gold coin.
The unique coin, unveiled in Berlin on February 2, is adorned with a "delicately sculptured 18ct pink gold Chinese phoenix, handset with a total of 1.22 carats of rare pink diamonds from Rio Tinto's Argyle diamond mine", according to a press release.
Perth Mint CEO Richard Hayes said: "Inspired by ancient Chinese legend, the fine detail and artistry of The Jewelled Phoenix has taken our craftsmanship to the next level". Hayes added that only eight Jewelled Phoenix coins, "a number considered extremely lucky in Chinese culture", will be released.