BONHAMS: FANCY DIAMOND EARRINGS SMASH AUCTION ESTIMATE
The earrings, part of the estate of former head of the New York Yankees, sold for $1.28 million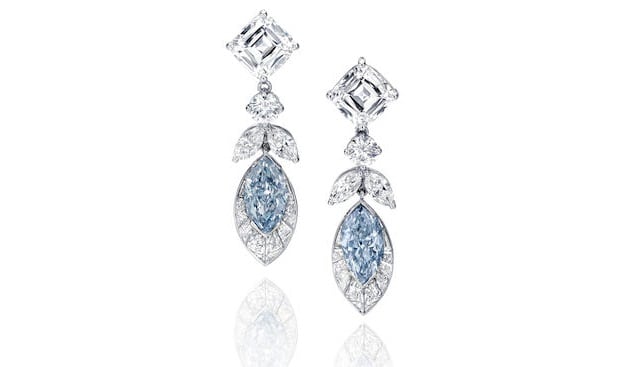 An important pair of fancy colored diamond and diamond earrings, estimated at $850,000 – $1,250,000, smashed their high pre-sale estimate at Bonhams' New York Jewels auction on December 8.
The earrings, part of the estate of Joan Z. Steinbrenner, the former Vice Chairperson of the New York Yankees, sold for $1.28 million, exceeding their pre-sale estimate of $850,000 – $1,250,000.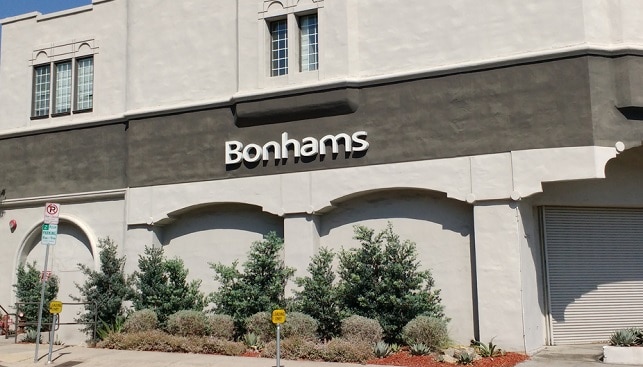 The earrings feature a marquise-shaped brilliant-cut Fancy Intense Blue diamond, weighing 1.81 carats, and an oval-shaped modified brilliant-cut Fancy Blue diamond, weighing 1.62 carats, surmounted by two cushion-shaped modified brilliant-cut diamonds, weighing 2.24 and 2.28 carats. Other diamonds include calibré, marquise and round brilliant-cut stones.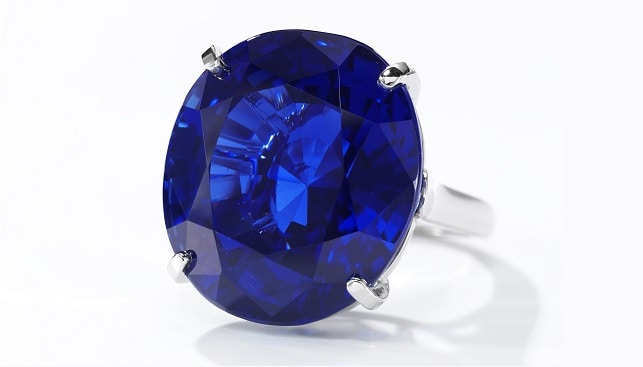 Other notable lots included: A fine Burmese sapphire and diamond 'Trombino' ring by Bulgari sold for $250,075; an impressive pair of diamond earrings, weighing 13.59 crats and made by Cartier, sold for $106,325; and a fine sapphire and diamond ring, weighing 3.5 carats, sold for $102,575.