Christie's: Iconic Van Cleef & Arpels Necklace Sells for Triple Its Estimate
This "true masterpiece of ingenuity" sells for $82K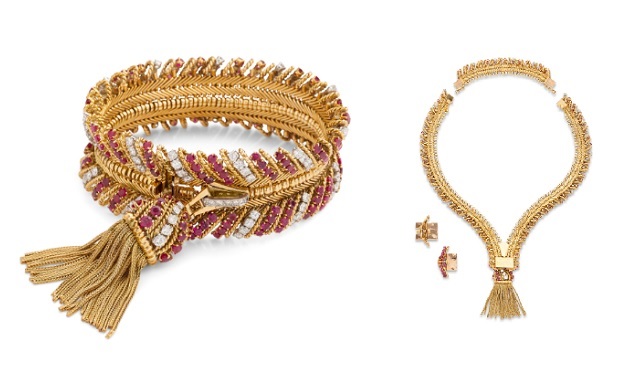 The Van Cleef & Arpels Zip Necklace, described by Christie's as "a true masterpiece of ingenuity and one of the most innovative pieces of jewelry ever made," has sold for €819,000 (around $82.6K) at Christie's Joaillerie Paris, Rough & Polished reports. The selling price totaled almost three times the necklace's pre-sale high estimate.
According to the report, the famed necklace began its journey in the 1930s, when the Duchess of Windsor came to Renée Puissant, daughter of Estelle Arpels and Alfred Van Cleef and the House's Creative Director between 1926 and 1942, with a complicated request – to create a piece of jewelry inspired by the zipper to be worn with her evening dresses. 
In 1951, Van Cleef & Arpels presented its first "Zip" necklace: the top part of the necklace can be detached, "and the remaining section can be reassembled to form a bracelet, leaving the gold tassel hanging off one side." According to the report, very few of these jewels were made in the 1950s, explaining why they are so sought after in auctions.