RIO TINTO'S $1.4 MILLION COIN TRILOGY SELLS IN A MONTH
Rio Tinto has sold "The Australian Trilogy", featuring three colored diamonds from Argyle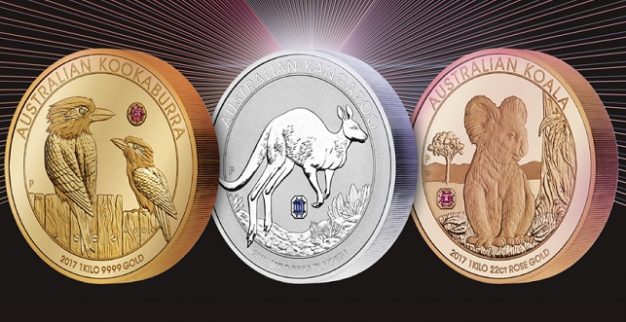 Rio Tinto has announced the sale of "The Australian Trilogy" – featuring three coloured diamonds from its Argyle Diamond Mine – for $1.4 million (AUD$1.8 million), just a month after the trilogy was released by The Perth Mint.
According to IDEX Online, the trilogy was sold " to an anonymous collector from Asia". The trilogy comprises of "three precious metal coins each hand crafted with a pink, purple pink and violet diamond unearthed from Rio Tinto's Argyle Diamond Mine in the east Kimberley region of Western Australia", according to Rio Tinto.
The Perth Mint worked in collaboration with John Glajz, an Authorised Partner of Argyle Pink Diamonds. In a press release, Glajz said: "I am delighted with the sale of The Perth Mint's Australian Trilogy. We have seen and continue to see, strong demand from this high end of the luxury market. The coveted Australian Trilogy speaks the language of exclusivity, desirability and collectability".