GEM DIAMONDS RECOVERS TWO 100+ CARAT DIAMONDS FROM LETSENG
A 117 carat diamond and a 110 carat diamond were recovered from the mine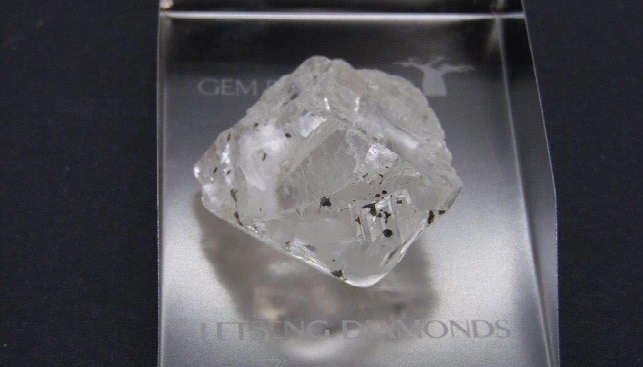 Gem Diamonds has recovered two large high-quality D-colour, type IIa diamonds from its 70%-owned Letšeng mine in Lesotho: a 117 carat diamond and a 110 carat diamond.
Last November, Gem Diamonds announced the recovery of a high quality 202 carat, D colour Type IIa diamond from Letšeng. It was the seventh diamond of over 100 carats to be recovered to date in 2017 from Letšeng, "the highest dollar per carat kimberlite diamond mine in the world".
Earlier that month, Gem Diamonds announced that its diamond sales from Letšeng increased 19% year-on-year to $48.1 million in the third quarter ended September 30. Production at Letšeng increased 26% to 30,774 carats. Gem Diamonds said the rise in sales can be attributed to "improved demand for high-value rough diamonds, which benefited prices". In the first nine months of 2017, Letšeng yielded six diamonds larger than 100 carats, compared with just four all through 2016.