HK DIAMOND, GEM & PEARL SHOW OPENS IN HONG KONG
The Israel Diamond Pavilion is holding an auction of special stones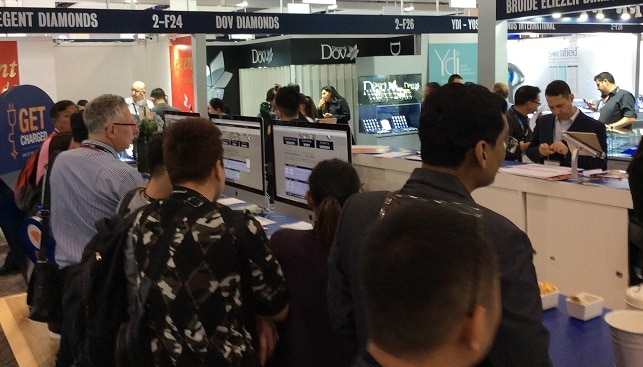 The first major diamond show – the Hong Kong International Diamond, Gem & Pearl Show – was opened at the AsiaWorld-Expo in Hong Kong yesterday (February 27).
The Israeli Diamond Industry is again exhibiting a major presence at the show this year, as the Israel Diamond Pavilion, organized by the Israel Diamond Institute Group of Companies (IDI), hosts 70 companies. Ten more Israeli companies are exhibiting in other locations throughout the show.
This year, for the first time, the Israel Diamond Pavilion is holding an auction of 76 special stones offered by Israeli exhibitors. The goods are on view and bids may be placed by today at 3 pm (February 28).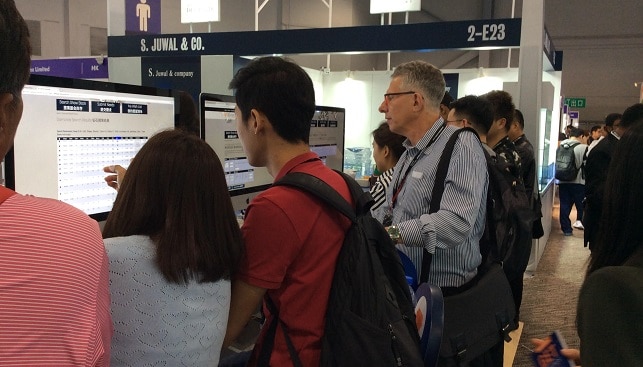 The Israel Diamond Pavilion measures over 1,000 square meters and is located in the Diamond Hall at the AsiaWorld-Expo. A spacious lounge offers a place to relax with refreshments served throughout the day. The "Get Diamonds Show" terminals enable buyers to search a computerized database in both English and Chinese of all goods offered by Israeli exhibitors at the show. Buyers are also able to access the Get Diamonds Show system on their smartphones.