Huge Pear-Shaped Gem Expected to Sell for $10 Million at Sotheby's
The 101.41-carat stone is the fourth-largest pear gem ever to be offered at auction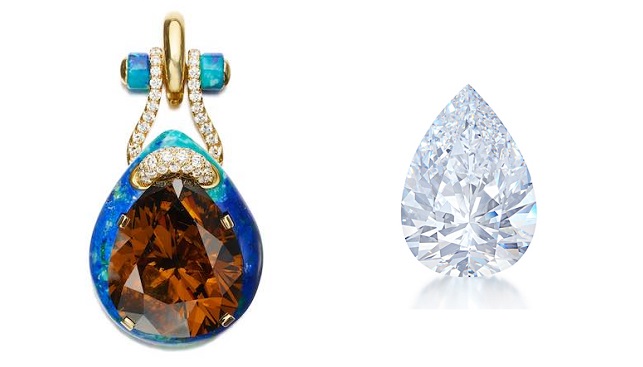 Sotheby's Magnificent Jewels live auction on June 16 is expected will see the sale of two diamonds larger than 100 carats: a 101.41-carat, Type IIa, pear-shaped, D-color, IF gem expected to sell for over $10 million; and a 111.59-carat, pear-shaped, fancy deep orange-brown diamond expected to rake in between $1.5 to $2.5 million, according to IDEX Online.
The 101.41-carat stone, named Juno, is set to become the 12th +100-ct D-color diamond ever to be put to auction, and the fourth-largest pear diamond ever to be offered at auction.
The 111.59-carat gem, named the Earth Star, was first sold for $1 million in 1983, and has remained in private hands ever since. It was cut from a rough weighing more than 248 carats unearthed at the Jagersfontein mine in South Africa.