IDEX: Polished Prices up 10% in July 2021
This is the rise for at least 8 years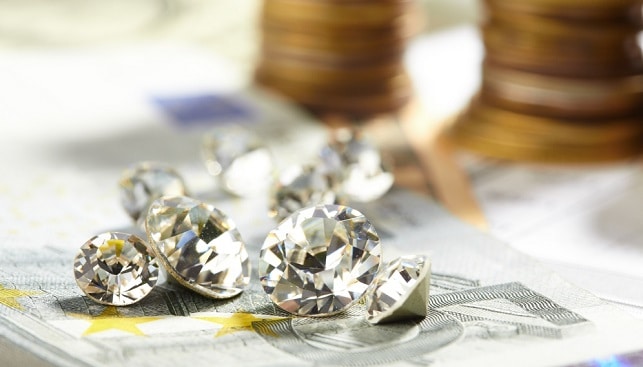 According to a recent IDEX Online research, published by IDEX Online, polished diamond prices rose 10.1% year-on-year in July 2021 – "the highest figure for at least eight years.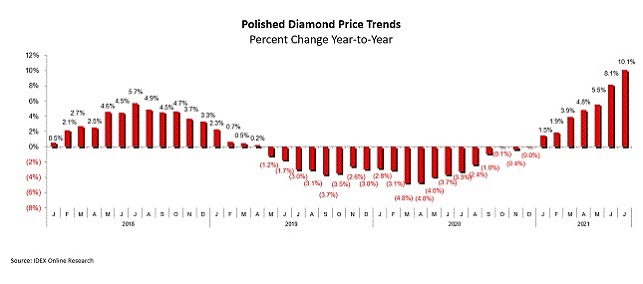 Polished prices have been growing steadily since January, with bigger increases marked with every successive month. Month-on-month prices rose 1.7% in July and 2.2% the previous month. The IDEX Polished Price Index was up 1.49% in July. "Amid speculation of a bubble about to burst," says the report, "it's hard to say whether this indicates a turning point or a minor blip."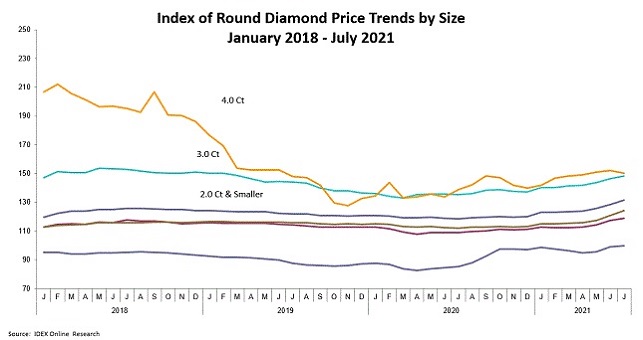 Polished prices for all sizes, except for 4-carat stones, rose in July, although "the increases across the board were less marked than in June".1-carats were up 1.4% and 2.5% in June, while half-carats rose 0.5% in July and 3.3% in June. Overall, year-on-year diamond prices continued to show "very robust growth" in July, marking increases of over 8%.
Read the full report here