IDEX Price Report: Polished Diamond Prices Up Slightly in April 2020
Prices of polished diamonds had only "small fluctuations" compared to March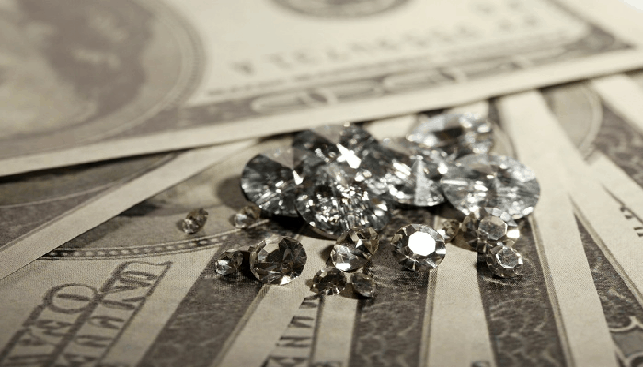 A recent analysis published on IDEX Online shows that according to the IDEX Price Report, prices of polished diamonds had only "small fluctuations" compared to March, with the majority prices of both rounds and fancies unchanged.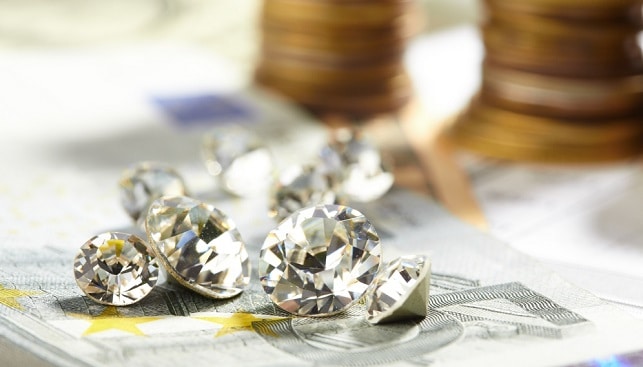 Prices of round polished diamonds saw "a mix of small movements in both directions"; 1-carat rounds, especially among better clarities and colors, saw a number of priced drops (around 3%). Smaller rounds, under 0.30 cts, saw no changes. Overall, increases outweighed decreases, rarely more than 3% in either direction.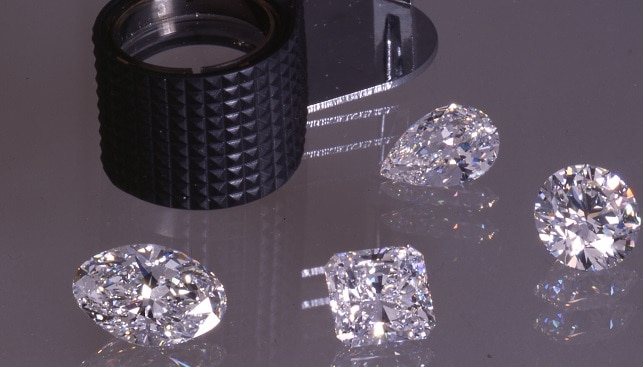 Prices of Fancy diamonds saw fewer movements overall. Fancy diamonds sized 0.30 cts to 0.44 cts were dominated by price drops (around 3%). All movements in 0.45 cts to 0.49 cts, 5.00 cts to 5.99 cts, and almost all among 0.80 cts to 0.99 cts, were positive.
Changes in Rounds
0.18-0.22 ct. No movement
0.23-0.29 ct. K / VVS1-VS1 -4.5%, I / VVS2 +3%
0.30-0.39 ct. L / VVS2-SI1 +4%, D / VS2 & E-F / VS1 -2%, K / IF -5.5%
0.40-0.44 ct. L-M / SI1 +4%, H,L / VVS2 +2-3.5%, G / SI2 +2.5%
0.45-0.49 ct. E / VS1 -3.5%, L / SI3 -4.5%, K / VVS1 +2.5%
0.50-0.69 ct. G-I / VVS1 +3%, E-F / VS2  +3%, H / I3 -5%, M / SI3 -4%
0.70-0.79 ct. F-H / VS1 +3-3.5%, D,F / IF +3%,  E-F / SI1 -3.5%
0.80-0.89 ct. I+/ SI2-3 +1.5-3.5%, G-H / I2-I3 -3%-9%, D / IF  +0.5%
0.90-0.99 ct. D / VVS1 -2.5%
1.00-1.24 ct. G+ / VS2+ -2.5%-3.5%, D-E / SI2 -3%
1.25-1.49 ct. E / IF-VVS2 -3%, M / VVS2 +3%
1.50-1.99 ct. D / VS1 -3% No other movement
2.00-2.99 ct. H-J / IF-VVS1 -2-3%, N / VVS1-VS1 -3.5%, D / SI2-3 +3%, G / I1 +3.5%
3.00-3.99 ct. J / VS1-Si1 +3%, I-J / I3 +5.5-6%, F / IF & VS2 -3%
4.00-4.99 ct.  H+ / VS2 -1-3%, G / SI1-2 +3%, H / SI2 +2.5%, L-M / I3 +6%, I / I2-3 +3-5.5%
5.00-5.99 ct. H-K / SI1-2 +3%, F / VVS1-2 -1-3%, G / VVS2-VS1 +3%
 Chances in Fancy Cuts
0.18-0.22 ct. D / IF-VVS1 +3%, D / VS2-SI1 -4-5%
0.23-0.29 ct. D-E / VVS2 -2.5%
0.30-0.39 ct. F+ / VS2-Si2 -2.5-4%, I / IF-VVS1 -3%, E / VS1 +2.5%
0.40-0.44 ct. G-H / IF -3%, D / IF -1%, D / SI3 +3%, E / I1 +3%
0.45-0.49 ct. D / VVS2, SI1-2 +2-3%, F-G / I1 +3-4%
0.50-0.69 ct. I / VVS2-VS1 -2%, F-G / I2 -4-4.5%, +2-3%, F / VVS2 -1.5%
0.70-0.79 ct. D / VVS2-SI1 +3%, E-F / IF-VVS2 -1.5-3.5%, J / VS1-SI1 +2-4%, G / VS1-2 +3.5%
0.80-0.89 ct. I / IF +3.5%, H / VVS1 +3%, G / SI2 +3%, F / VVS2 & K / SI2 -2.5%
0.90-0.99 ct. G-I / VVS1-SI2 mostly +2-4%, D-E / IF-VVS1 +2.5-3.5%, E / VVS2 & F / IF -2.5%
1.00-1.24 ct. J / VVS2-SI1 -2%, I-J / IF-VVS1 +3-4%, G,K / SI2 -3%, H / I2 +5%
1.25-1.49 ct. D / VVS1-2 -1-3%, E / VVS1 -1%, H / VVS2 -2.5%, E / IF +2.5%
1.50-1.99 ct. E-G / IF  -3%, H,I / VVS1 -2-2.5%, K / VS1-1 -2%
2.00-2.99 ct. F / VVS1-2 -3%, F / VS1-2  G / VVS2 +3%
3.00-3.99 ct. G / IF-VVS1 & D / VS2 +0.5-3%, J-K / VS1 -2.5-3.5%, D / IF -3%
4.00-4.99 ct. D / VS1, H / VS2 & I / SI1 +3%
5.00-5.99 ct. D / VS1-2 +3%, H / VS1 +3%, J / VVS1-2 +3%