LUCAPA'S ACHIEVES $800 PER CARAT IN LATEST DIAMOND SALE
The miner sold a parcel of 2,527 carats, raking in $2 million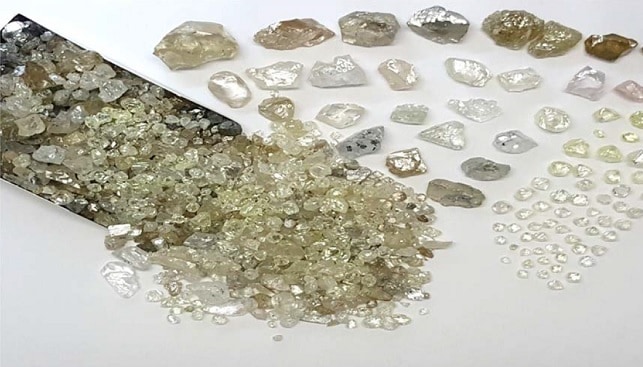 Lucapa Diamond Company has announced the results of its the first sale of alluvial diamonds for H2 from its Lulo Diamond Project in Angola. The miner sold a parcel of 2,527 carats, raking in $2 million, which represents an average price per carat of US$800.
In mi-July, Lucapa recovered a 114-carat diamond from its Lulo Diamond Project in Angola. The 114 carat diamond was recovered from alluvial Mining Block 6, and constitutes the 11th +100 carat diamond recovered to date and the third so far in 2018. In its latest announcement, Lucapa says that "deep boiling of the 114-carat stone has confirmed it is a Type IIa top-colour white diamond".
Earlier this month, Lucapa reported on its production and sales performance in the second quarter (ended June 30, 2018), showing that sales from Lulo rose 6% year on year to $5 million and $15.9 million for H1 2018 – an increase of 3% year-on-year.