MISSISSIPPI MAN GETS 48 DIAMOND BRACELETS DELIVERY BY MISTAKE
Dale Dickerson, a resident of Olive Branch, Mississippi, got a Christmas gift he never expected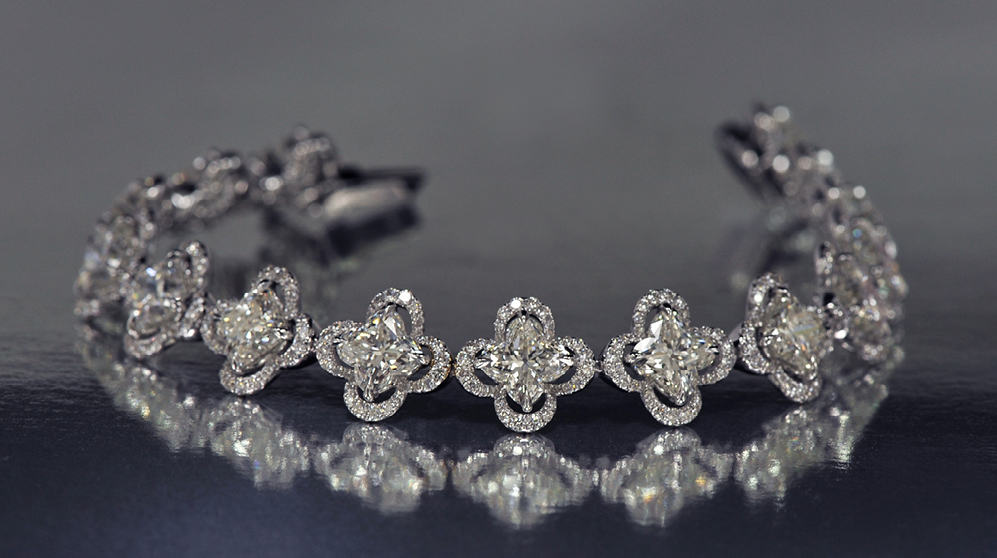 Dale Dickerson, a resident of Olive Branch, Mississippi, got a Christmas gift he never expected: According to local news reports, Dickerson, who order his wife a diamond bracelet online, got 48 of them instead.
The story starts innocently enough: Dickerson went online and purchased a $2,000 diamond bracelet from a company called Jewelry Unlimited based in Atlanta, Georgia. When the package was delivered and Dickerson opened the box, he was "dumbfounded" to see there were 48 diamond bracelets. The package had no paperwork inside, just a hand-written label.
Dickerson, an honest man, immediately called the company to notify them of the bizarre misake. The bracelets were promptly sent back, and to thank the Mississippi man, Jewelry Unlimited sent the Dickerson's a pair of diamond earrings.