BOTSWANA: OKAVANGO PILOTS GIA'S M2M PROGRAM TO PROCESS ROUGH
M2M matches rough diamonds to the resulting polished gems with information on the diamond's journey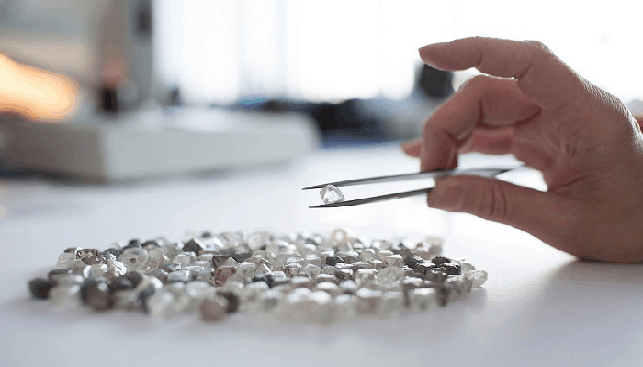 The GIA (Gemological Institute of America) has announced that Okavango Diamond Company (ODC) will be participating in the GIA'a M2M program. As part of the pilot, "a selection of ODC rough diamonds that have been evaluated by GIA for its M2M program will be offered at the ODC July 2018 Spot Auction".
According to ODC Managing Director Marcus Ter Haar, "This pilot will allow those ODC customers who participate the advantage of confirming that the polished outcome of the M2M rough stones they purchase can be certified ultimately as true Botswana origin. For the end consumer, this provides the assurance that their polished diamond is natural and has been sourced from an ethical producer country […]".
M2M is a digital platform that matches rough diamonds to the resulting polished gems with information from each step in the value chain. According to the institute, it has already completed another pilot phase of the program, processing "thousands of rough diamonds ranging from one carat up to more than 100 carats".