Polished Prices Get a Boost in December 2021
The IDEX Polished Price Index marked its biggest rise of 2021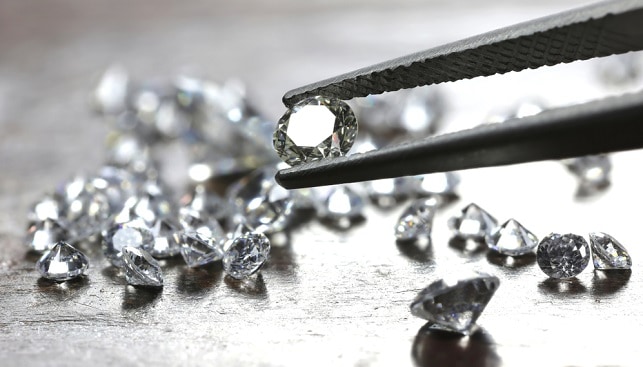 The IDEX Polished Price Index, published by IDEX Online, has "gone out" with a bang, marking its biggest rise of 2021 – up by 4.25% in December. In November, the polished diamond price Index rose 3%, and in October it was flat.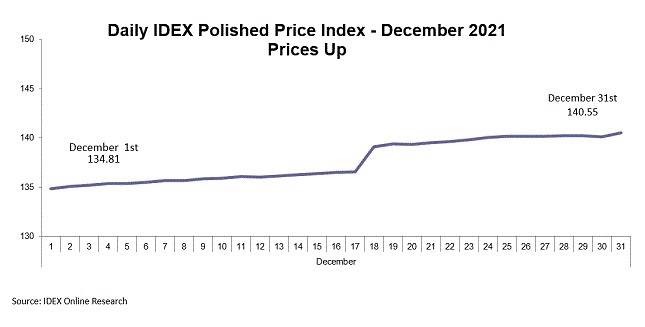 Since mid-2018, the Index gradually declined to a low point in April 2020, when the first COVID-19lockdowns hit. The overall trend since then "has been upwards, with notable acceleration in the closing months of 2021," according to IDEX Online.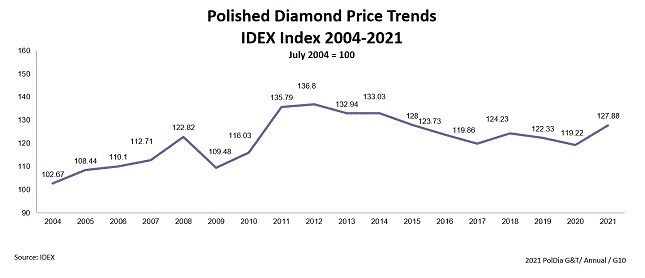 Month-on-month prices were up by 4.4% in December 2021. Year-on-year, prices rose 14%, "well above November's 9.6% increase." Polished month-on-month prices rose for all sizes, with increases of over 5% for 1.50-carat, 2.0-carat and 3.0-carat goods.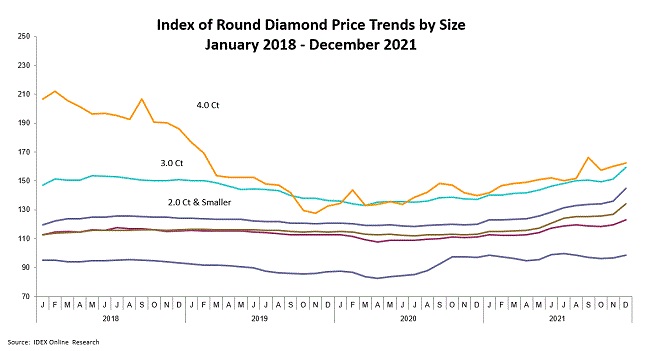 Read the full analysis here.