SIERRA LEONE DOES IT AGAIN: HUGE 476-CARAT DIAMOND UNEARTHED
Miners in the province of Kono, Sierra Leone, have unearthed 476-carat diamond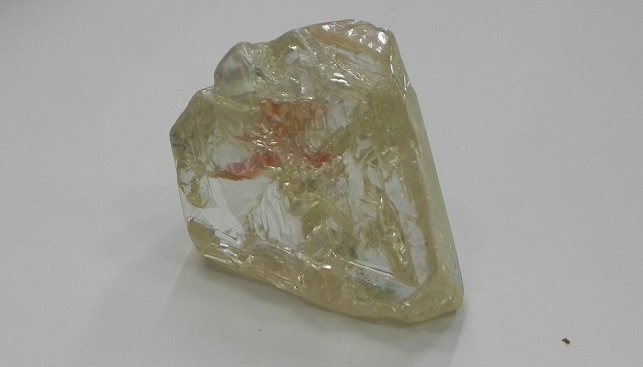 Miners in the province of Kono, Sierra Leone, have unearthed 476-carat diamond, the government announced earlier this week. Back in March, a pastor in the same province found a huge 709.48-carat diamond.
According to experts quoted in several news sources, the 476-carat rough found this month is the 29th largest diamond ever found. Sahr Wonday, director general of Sierra Leone's National Minerals Agency, said that this find "provides a remarkable indication of the potential of the mineral resources" in the area.
In October, the government of Sierra Leone announced that the 709.48-carat diamond found in March will be auctioned "to fund development projects in the impoverished community where it was found". Renamed the "Peace Diamond", the huge stone will be auctioned by the Rapaport Group.