Sotheby's to Auction a 73-Carat Yellow Diamond Estimated at $3 Million
"The Sienna Star" is one of the largest Fancy Vivid yellow stones ever to be auctioned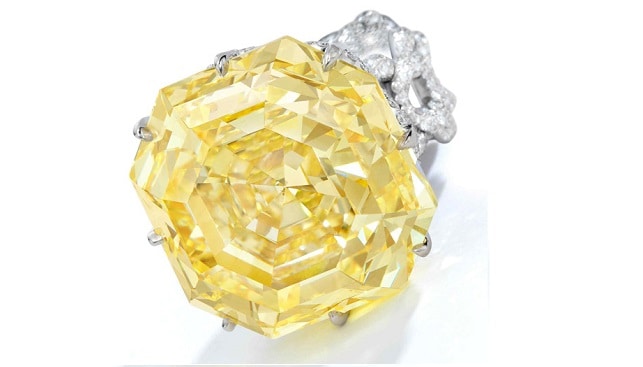 Sotheby's Magnificent Jewels, which opens on June 9, will include "The Sienna Star" – a 73-carat Fancy Vivid yellow diamond estimated to sell for $3 million, according to news reports.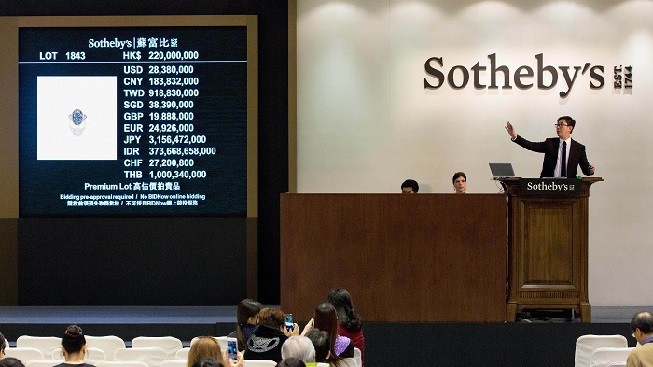 The Sienna Star is one of the largest Fancy Vivid yellow stones ever to be auctioned. It is set in a flexible ring designed and crafted by London-based high jeweler Glenn Spiro. In a statement, Sotheby's said: "The absolute scarcity of fine yellow diamonds exceeding 50 carats makes the appearance at auction of this stone a landmark moment in the world of fine gems". The largest ever Fancy Vivid yellow diamond ever sold is a 100.09-carat sold by Sotheby's for $16.3 million in 2014.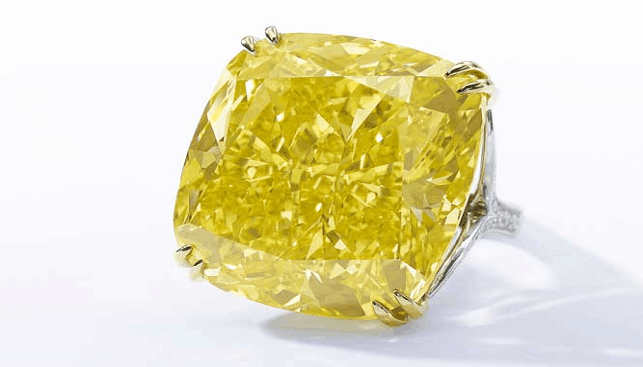 The Magnificent Jewels sale will also include a  Colombian emerald and diamond necklace by Harry Winston (minimum estimate $1.5 million) as well as 13.02-carat  Burmese ruby ring estimated to sell for a minimum of $1 million.