AUSTRALIA: RNC FINDS TWO HUGE STONES WITH $11 MILLION IN GOLD
Miners at the Beta Hunt Mine in Australia have literally struck gold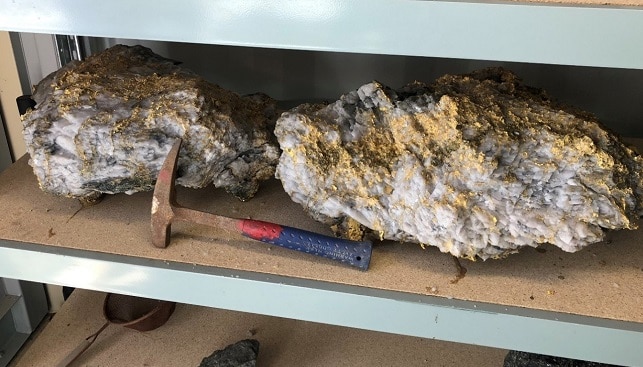 RNC Minerals, which operates the Beta Hunt Mine in Australia, has literally struck gold: On September 9, the miner announced the discovery of two stones weighing 190 kg, the largest of which is 95 kg with an estimated gold content of 2,440 ounces and a second large specimen stone of 63 kg with an estimated gold content of 1,620 ounces.
Both stones, says RNC Minerals, are expected to yield approximately $C15 million in cash (US$11 million). All of the high grade coarse gold is hand-picked and immediately sent to the Perth Mint.
"Recovering 9,250 ounces of high grade coarse gold from a single cut on the 15 level at our Beta Hunt mine, including specimens which could rank among the largest ever discovered, underlines the importance of this discovery […]", said Mark Selby, President and CEO of RNC. The company added that following the discovery, "RNC is no longer in exclusive discussions with a preferred bidder for Beta Hunt".