WDC REPS TRAVEL TO ANGOLA FOR FIRST MISSION OUTSIDE KP MEETINGS
This is the first time a WDC mission went to Angola outside of a formal KP meeting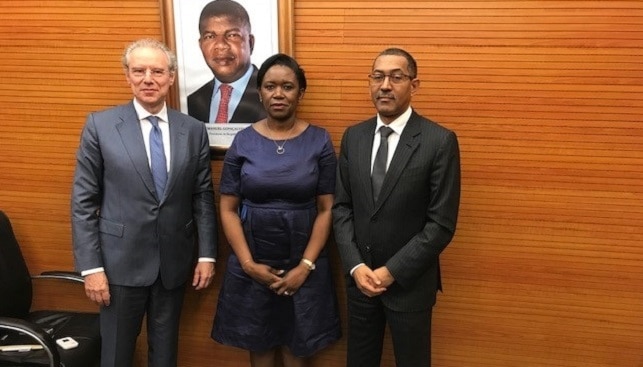 World Diamond Council (WDC) Acting President Stephane Fischler and Executive Director Marie-Chantal Kaninda traveled to Angola last week "for a series of meetings with stakeholders involved in the Kimberley Process (KP)", according to a press release. This is the first time there has been a WDC mission to Angola outside of a formal KP meeting.
The WDC said that in Angola, diamonds are the country's second-largest export. In 2017, diamond exports brought in gross revenues to Angola of 1.1 billion. Fischler commented: "With diamonds being such a critical part of African economies, I cannot underscore enough how critical it is to listen and engage directly not only to help reach a more sustainable global diamond industry, but one that brings back to local communities the social and economic benefits they rightly deserve and ensures fair income for African governments and their trading partners".
The visit included a tour to an Angolan diamond polishing factory, as well as one-on-one discussions with KP Angolan stakeholders on "the important efforts underway today in Angola to formalize the artisanal mining sector".