BUY SHARES IN THE JANE SEYMOUR DIAMOND – AND GET A LUXURY TRIP
V Diamonds is raffling a luxurious trip for two to Singapore in return for a $2 share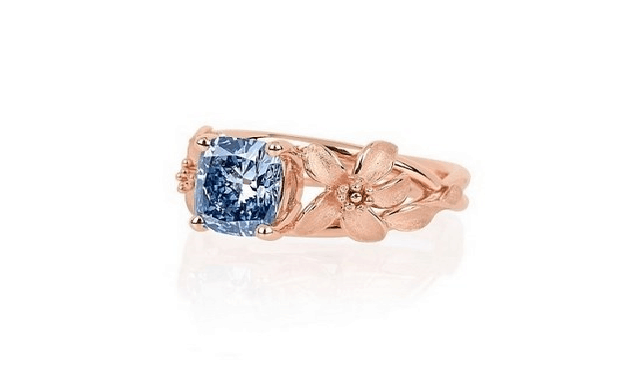 Geneva-based V Diamonds, which brands itself as "an ultra-luxury brand focusing on blue diamonds and handcrafted jewelry", is raffling off a luxurious trip for two to Singapore, in return for buying $2 shares in their Jane Seymour diamond ring.
Last year, Russian diamond company World of Diamonds offered to sell the diamond, a 2.08-carat Fancy Vivid Blue set in an 18-karat rose-gold-plated platinum ring called Jane Seymour, as part of a $2 million dollar experience. Ville Oehman, owner of V Diamonds, bought The Jane Seymour from World of Diamonds, and this year, his company took over the endeavor with a twist: anyone willing to buy a $2 share in the ring will enter a raffle for a luxurious all-expenses-paid trip to Singapore for two. The raffle is open for one million people.
A One in a Million Chance
According to several sources quoting the company, the contest will be held in "late 2017/early 2018".
The four-day trip for two includes first-class return flights to Singapore from anywhere in the world, private viewing of rare blue diamonds at V Diamonds gallery, a three-night stay in the presidential suite of a five-star hotel, a three-hour cruise on a luxury yacht, a Rolls-Royce chauffeur service for the entire trip, and the highlight: an 18-course dinner by Michelin-starred restaurant Jaan served on a private jet. Dinner will be served with two pairs of diamond chopsticks worth $34,000, which the lucky couple can take home afterwards.
The 2.08-carat cushion-cut Fancy Vivid Blue diamond ring was named the "Jane Seymour" in honor of the iconic Bond girl in "Live and Let Die", during her visit to Singapore in June of 2016. It is the only celebrity ring in the world named after Seymour herself, and was created to celebrate the actress' accomplishments in the film industry. Seymour has won an Emmy Award, two Golden Globe Awards and a star on the Hollywood Walk of Fame.