Glitter and Dollars: 5 Of the Most Pricey Jewels Sold at Auction
Glitter and Dollars: 5 Of the Most Pricey Jewels Sold at Auction
From stunning earrings to once-in-a-generation blue diamond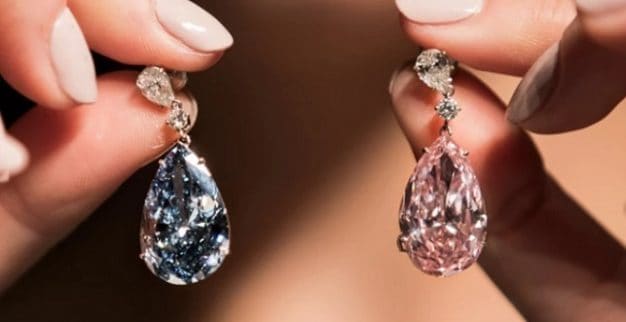 Not many bling lovers missed the buzz-worthy sale of the 555.55-carat "Enigma" Diamond for £3,161,000 ($4,292,322) at Sotheby's recently. While the name of the buyer was not disclosed, billionaire Richard Heart claimed to be the proud new owner of the stunning largest fancy black natural color diamond in the world.
Inspired by the jaw-dropping sale, we have compiled a short and very distinguished list of five jewels that made global news when they sold – not only for their rareness and quality, but also for the truly stunning dollar amount they fetched.
The Oppenheimer Blue
The 14.62-carat "Oppenheimer Blue", the largest fancy vivid blue diamond ever offered at auction, set a world auction record on May 18, 2016, when it sold for $57.5 million at Christie's Geneva Magnificent Jewels sale in Geneva.
The rectangular-shaped diamond is set in a platinum ring, flanked on either side by a trapeze-shaped diamond. Its VVS1 clarity grade is one step below Internally Flawless.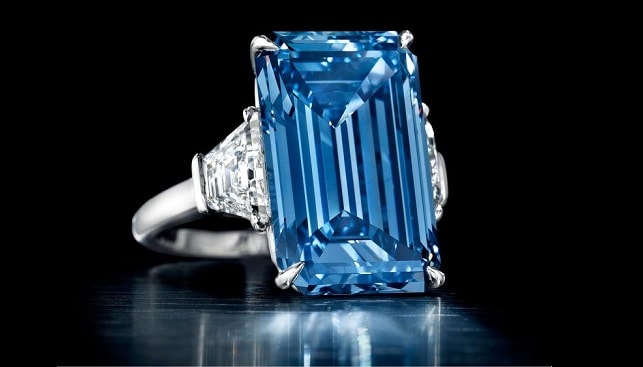 The Blue Moon of Josephine
The 12.03-carat gem was sold by Sotheby's Geneva in November 2015 for what was then a world record of $48.4 million.
The blue stone, an internally flawless fancy vivid blue diamond, is owned by Hong Kong-based tycoon Joseph Lau Luen-Hung, who named it after his daughter.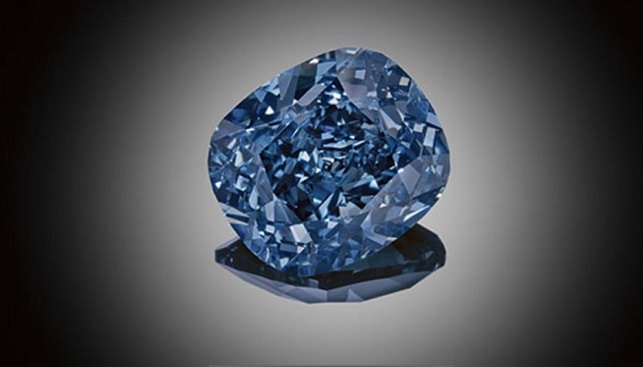 The Pink Star
The Pink Star has an intricate auction history, but it finally sold for the earth-shattering price of $71.2 million by Sotheby's Hong Kong in 2017. The 59.60-carat Pink Star is the largest Internally Flawless Fancy Vivid Pink diamond ever graded by the Geological Institute of America (GIA). It was mined by De Beers in 1993 as a 132.5-carat rough.
In November 2013, the diamond was sold at a Sotheby's Geneva auction for $83 million. However, the buyer, New York-based diamond cutter Isaac Wolf, later defaulted and the purchase was canceled.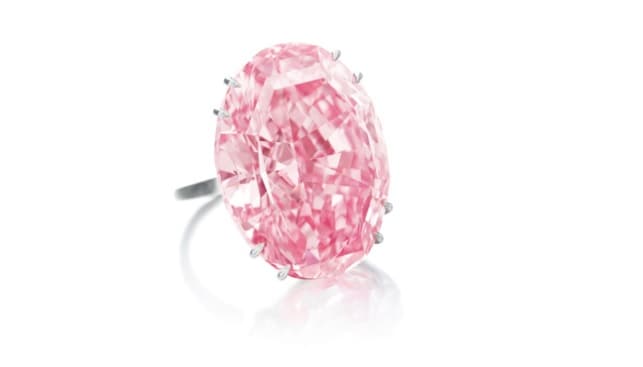 The Winston Pink Legacy
Harry Winston purchased the 18.96-carat Fancy Vivid Pink diamond, called the "Pink Legacy", for a record 50.375 million CHF (approximately $50 million) at Christie's Magnificent Jewels auction in Geneva in November 2018.
Promptly renamed The Winston Pink Legacy by its new owners, it received a Fancy Vivid colour grading from the Gemological Institute of America (GIA). While most pink diamonds of this colour weigh less than one carat, the sheer size of the diamond, mounted on a platinum ring, is extremely rare. Rahul Kadakia, international head of Jewelry at Christie's, said at the time: "To find a diamond of this size with this colour is pretty much unreal. You may see this colour in a pink diamond of less than one carat. But this is almost 19 carats and it's as pink as can be. It's unbelievable".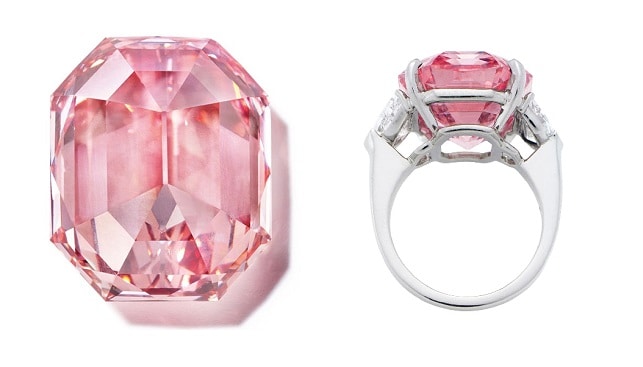 Memory of Autumn Leaves & Dream of Autumn Leaves
A pair of diamond earrings called the 'Apollo and Artemis Diamonds', since renamed "The Memory of Autumn Leaves" and "The Dream of Autumn Leaves," were sold for the record-breaking price of $57.4 million in 2017, becoming the most valuable earrings to ever be sold at auction.
The earrings – one a 14.54-carat fancy vivid blue diamond and the other a 16-carat fancy intense pink – were sold during Sotheby's spring sale of Magnificent Jewels and Noble Jewels in Geneva. Ahead of the show, Sotheby's called them "the most important earrings ever to appear at auction".