"I Do", But Differently: The Rise of Engagement Watches
"I Do", But Differently: The Rise of Engagement Watches
Are more and more couples forgoing the traditional diamond ring?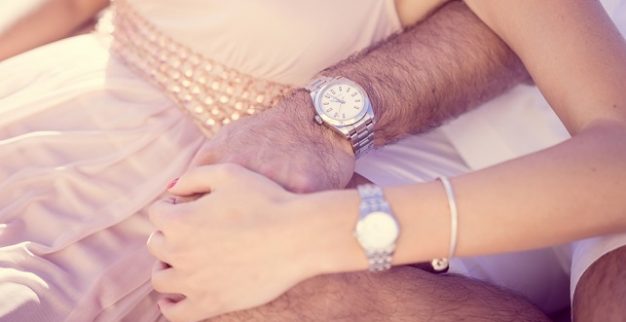 A new wedding report by Lyst Insights claims that more and more couples are forgoing the traditional diamond ring for a pair of his and hers or gender-neutral engagement watches. 
According to Lyst's Wedding Report 2021, "Expect to see more fine watches and the rise of the engagement watch." Lyst's Morgan Le Caer said: "This season, more couples have been forgoing traditional rings as engagement presents, instead opting for gender-neutral watches."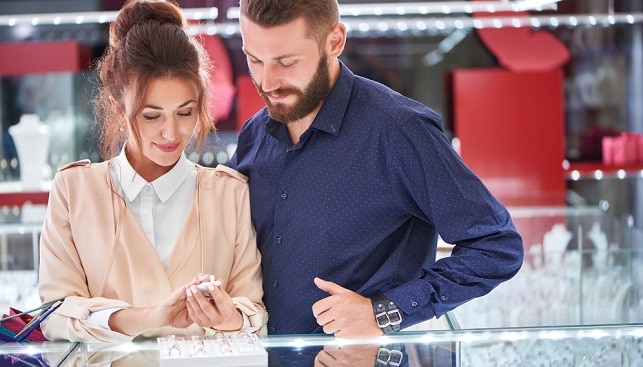 In addition, according to the report, there has been an increase of 42% year-on-year for timepieces that include terms such as 'couple', 'engagement' and 'wedding'.
According to IDEX Online, "the move away from tradition is being driven, in part, by same-sex couples, and by women wanting to buy a gift for their fiance after receiving an engagement ring."
According to a recent item on today.com, the engagement watch trend has been gaining traction for some time. For instance, The Knot's 2019 Jewelry & Engagement study marks the fact that there are "couples proposing with non-ring items that are just as meaningful — think watches, bracelets, gifting a vacation or even a down payment on a house with the money one would've spent on a ring". A recent item on the same subject by ShopStyle also validates the info: the term "women's watches" rose 33% year-on-year in 2021, "men's watches" rose 31% and "watches" rose more than 23%.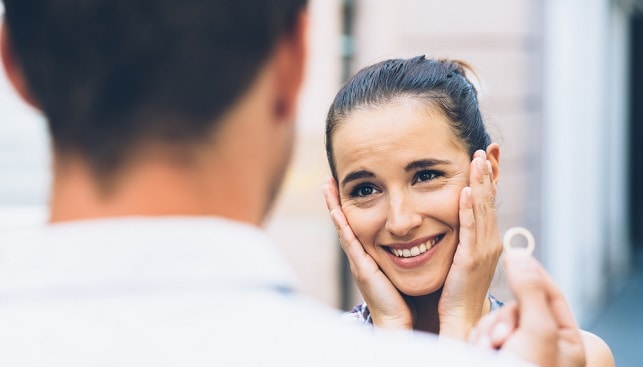 According to  Shelley Brown, senior fashion and beauty editor for The Knot who is interviewed on today.com, some couples' shift to engagement watches reflects, in part, a post-pandemic shift: "We all took a moment to reflect and many traditions no longer hold the same weight post-pandemic. I see the rise in trends like engagement watches as a reflection of our values — we are looking for things that hold more meaning. For some couples, an engagement ring does not feel authentic to them, so an alternative like a watch may be a more personal symbol of their commitment."
As for the staying power of engagement watches, Katie Brownstein, director of marketing at wedding planning company Joy, claims that "while a watch doesn't immediately express 'engaged' to others, it's ultimately up to the couple to find something that is unique and personal to them, whether it's a ring or a watch. Traditionally, men don't wear rings when they're engaged so this shouldn't have an impact on the expression of relationship status."
Fashion historian Kimberly Chrisman-Campbell, also interviewed, states more equivocally that while watches are a nice option, the trend does not have enough momentum to replace traditional engagement rings: "I don't think it's a perfect replacement for a ring, because it doesn't announce to the world that the wearer is engaged or married; to do that, you still have to put a ring on it," she said.