Stunning Diamond Jewelry from Cannes Film Festival
Stunning Diamond Jewelry from Cannes Film Festival
Five jaw-dropping diamond jewelry red carpet looks from the 74th Cannes Film Festival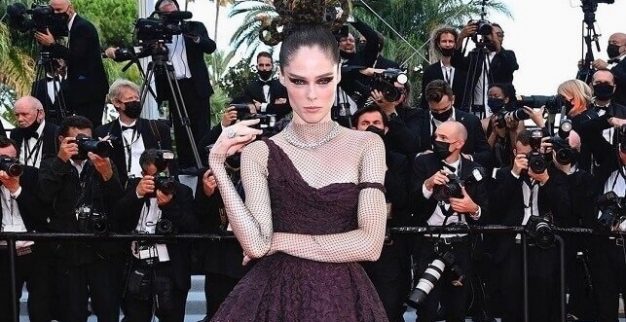 The 74th annual Cannes Film Festival, held July 6-17, is traditionally lauded not only for groundbreaking films and performances, but also for jaw-dropping red carpet looks. Here are some of the most beautiful, stunning diamond jewelry looks from Cannes.
Jessica Chastain 
The actress wore a long white dress by Versace complemented by Bulgari pieces from the Elizabeth Taylor collection, including a deep blue sapphire pendant given to Taylor in 1972 by Richard Burton for her 40th birthday; and the Trombino ring, also from the Elizabeth Taylor collection, given to the legendary late actress by Burton in 1971.
View this post on Instagram
Catherine Deneuve 
The French star wore a black Dior dress complemented by a stunning, chunky gold and diamond chain jewellery from Pomellato's Iconica and Catene collections.
View this post on Instagram
Jodie Turner Smith 
British actress and model Jodie Turner-Smith wore gold and diamond jewelry from the Gucci High Jewelry line on the red carpet. 
Sadly, the actress' look became international news after the jewels were stolen from her a day after the event. It is believed that the thieves broke into Turner-Smith's room while she was having breakfast. Most unfortunately, they also took her mother's wedding ring.
Bella Hadid 
The Supermodel wore a Schiaparelli Haute Couture long-sleeved black dress complemented by a gilded brass necklace of a human lung's pulmonary veins attached to a chain around her neck. The unique creation was also adorned with rhinestones. On instagram, Hadid thanked Daniel Roseberry, creative director at Schiaparelli, for designing her unique outfit.
View this post on Instagram
Coco Rocha
The Canadian fashion model sported Chaumet on Cannes' red carpet. She wore the Joséphine Aigrette necklace with a Soleil de Minuit ring from the Les Ciels de Chaumet High Jewelry collection.
View this post on Instagram