Survey: Couples Prefer Brick and Mortar for Their Engagement Rings Shopping
Survey: Couples Prefer Brick and Mortar for Their Engagement Rings Shopping
The Knot 2021 Jewelry & Engagement Study is out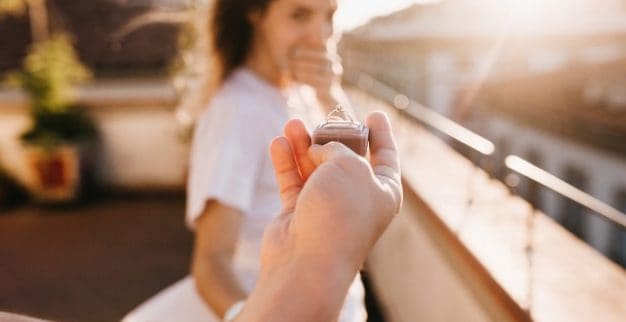 The Knot, a leading all-in-one wedding-planning online resource, has released The Knot 2021 Jewelry & Engagement Study. Conducted among more than 5,000 adults who got engaged between January 2021 to November 7, 2021, the survey reveals several interesting jewelry-related trends.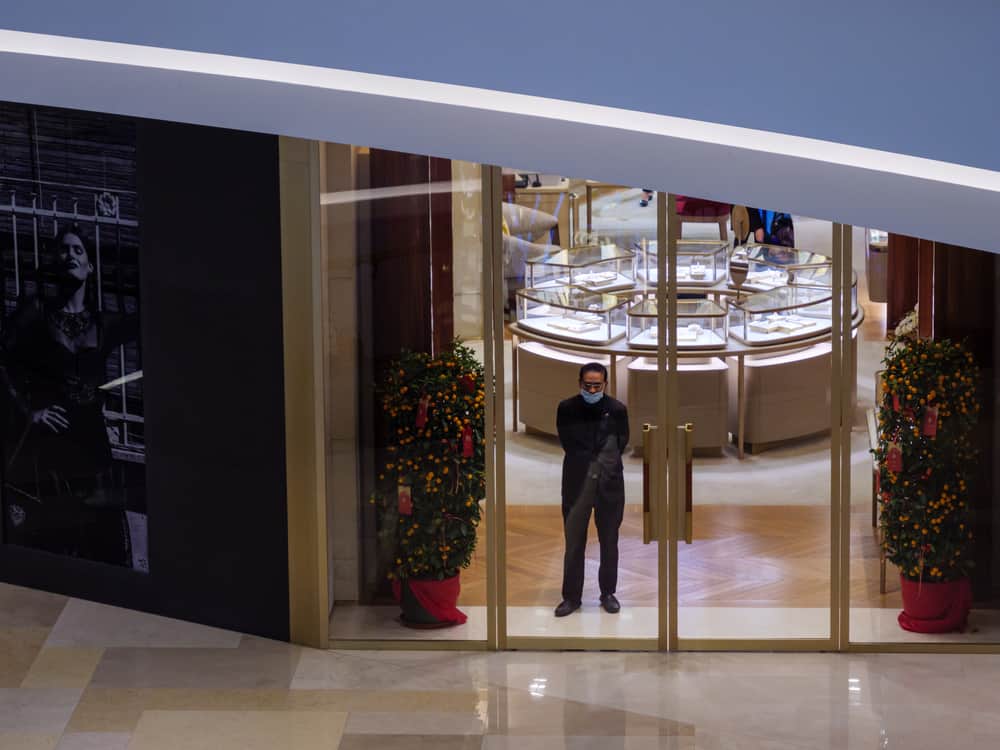 In-store ring purchasing: While online channels are used widely for ring research and inspiration, 67% of rings were purchased in-store, with half of in-store purchases happening at local jewelers in 2021. According to The Knot's survey, proposers "visited two to three retailers and checked out 10 rings on average in-store before purchasing."
Total engagement ring spend: This remained steady in 2021 at $6,000, in-line with pre-pandemic spend in 2019 at $5,900. Ring costs vary by type of stone, with the average cost of a clear diamond engagement ring being $6,800, versus an average of $2,500 for a gemstone. Millennials (ages 25-34) spent $6,700 and Gen Z (ages 18-24) spent $4,100 on the engagement ring in 2021. Of those who set a budget for the engagement ring, "roughly two out of three stuck to that budget, while nearly 30% spent more than planned (up +9% since 2020)."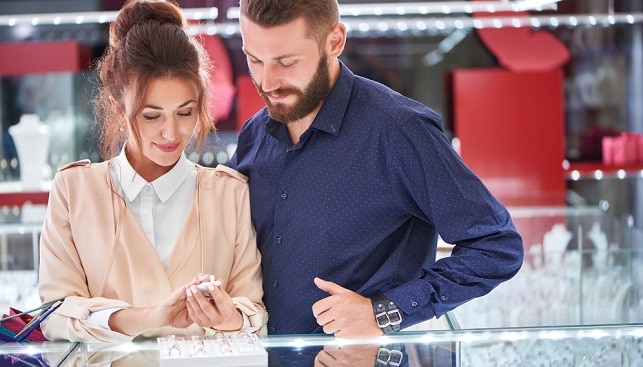 Diamonds are forever: The most popular type of engagement stone continues to be diamonds (86%), with round (41%) remaining the most popular cut. Additionally, oval shape stones have seen a steady increase in popularity (2% in 2015 to 19% in 2021). Shape and setting continue to be the most important ring features, while size has become less important. While 61% of rings were white gold in 2017, the figure is less than half in 2021 (45%). Yellow gold engagement rings are once again gaining popularity, with an 11% increase since 2017. The average size of an engagement ring is 1.5 carats in total, with one in four engagement rings over 2 carats in total.
An eco-conscious mindset: 34% of respondents found it "increasingly less important that the ring/stone be a natural stone (-8% since 2019), with Gen Z (28%) finding it less important than Millennials (35%) and Gen X (41%)." Nearly one in four engagement rings in 2021 featured a center stone that was lab-grown – up 11% in the past two years, "demonstrating dedication to sustainability."
For more findings click here.