DEBRA MESSING RECEIVES JA'S 2018 GEM AWARD
Jewelers of America awarded actress Debra Messing with its 2018 GEM Award for Jewelry Style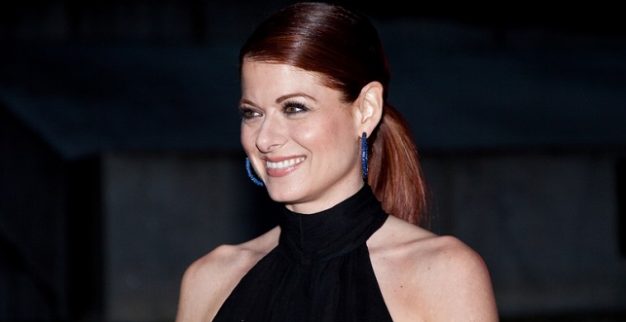 Jewelers of America (JA) has awarded actress Debra Messing with its 2018 GEM Award for Jewelry Style. The 16th annual GEM Awards, held on Friday, January 19 at Cipriani 42nd Street in New York. Jewelry designer Stephen Webster hosted the event.
In addition to Messing, JA also awarded diamond marketing consultant Sally Morrison with the 2018 GEM Award for Lifetime Achievement. New York based jewelry designer Irene Neuwirth won the GEM Award for Jewelry Design. The GEM Award for Media Excellence was given to Marion Fasel of The Aventurine. Moda Operandi received the GEM Award for Retail Innovation.
Jewelry is "Part of my DNA"
Messing, whose father worked in jewelry manufacturing, said in her acceptance speech: "My passion for jewelry comes from a deep and authentic place. It has been one of the very few constants in my life. I like to say it's part of my DNA. I can tell you where every piece of jewelry, in my now vast collection, comes from. From whom, for what occasion, which countries pieces were discovered in. Jewelry tells the story of my life".
When news of the award reached Messing late last year, she commented: "My father taught me that jewelry is wearable art, and I have spent countless hours learning about the evolution of design. My love for jewelry is deep and true, and I am beyond honored to be acknowledged in this way".
In her acceptance speech at the ceremony, Sally Morrison focused on the importance of women in and to the industry by saying: "We make products that represent and celebrate the most meaningful and transformative moments in a woman's life. Ultimately, she is our customer and we need to honor her. We need every aspect of what we do to be worthy of the product we sell. To do a better job at this we must involve women in all aspects of our industry".