NDC Launches a Digital Platform for Consumers and Professionals
The newly branded Natural Diamond Council's website has a wealth of content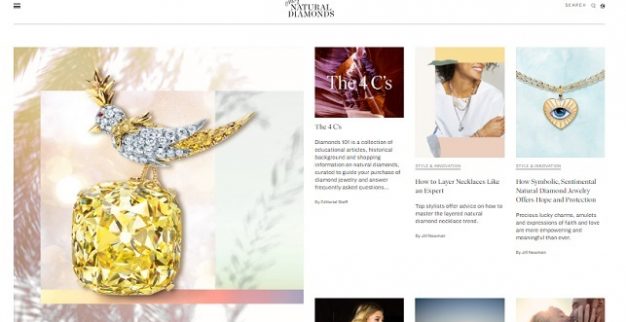 Earlier in June, the Diamond Producers Association (DPA) announced a rebranding, and it is now called the Natural Diamond Council (NDC) – a move aimed at promoting only natural diamonds. The NDC has also repositioned its consumer identity,  formerly known as "Real is Rare, Real is a Diamond" under the new brand name "Only Natural Diamonds" (OND). 
Natural Diamond Council CEO, David Kellie, said in a press release that the newly rebranded NDC believes that, in this "current economic climate", natural diamonds will have an advantage as consumers will "be purchasing luxury goods with a greater meaning, particularly those celebrating connections between friends and loved ones". 
Stephen Lussier, Chairman of the NDC, said: "There is no task more important than inspiring consumers with what we call 'the Diamond Dream,'" said. "Our mission is to educate consumers on the industry and positive social contribution diamonds make to the world today […]".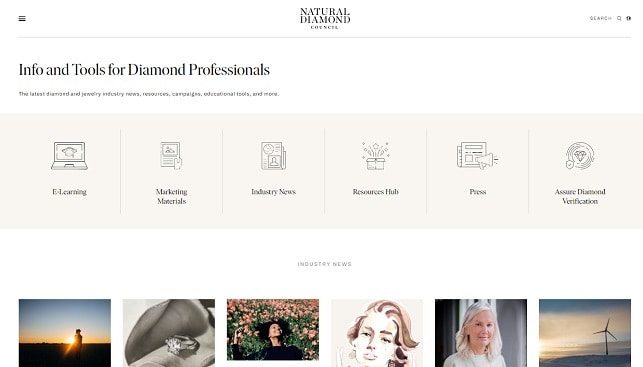 A Platform Dedicated to Consumers and Professionals
The newly launched "Only Natural Diamonds" digital platform has a wealth of content for consumers and professionals alike: From a collection of educational articles to tips about how to wear and shop for diamond jewellery, and even a Hollywood section dedicated to "diamonds in cinema, celebrity and red carpet style".
All in all, the website offers coverage under six key sections connecting the natural diamond world – 'Epic Diamonds', 'Hollywood & Pop Culture', 'Love & Diamonds,' 'Style & Innovation,' 'Diamonds 101' and 'Inside the Diamond World'. It includes feature articles from editorial jewellery veterans such as Jill Newman, Marion Fasel and Carol Woolton.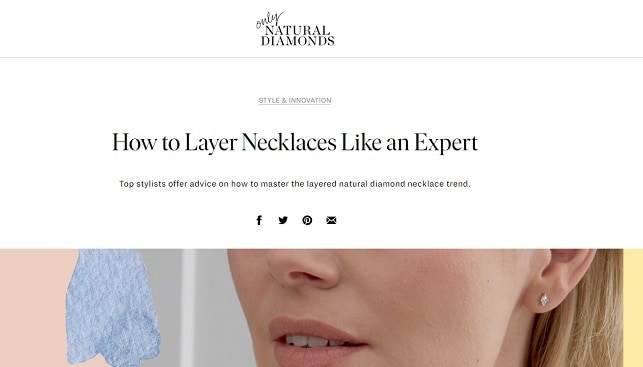 The website has a large section dedicated  to "all the facts needed when considering buying diamond jewellery", with focus on "access to the sustainability and ethical practices of the producers as well as buying guides".
A section called "Info and Tools for Diamond Professionals" caters to diamond traders, designers and diamond jewellery retailers, and features industry news, e-learning programs, resources, campaigns, educational tools, customized marketing materials and more.
Alongside the website, the NDC has also announced a compilation forecasting the natural diamond jewelry trends from leading experts called "Style Collective: Trend Report". The biannual trend report, the NDC promises, "will serve as both a guide for retailers for the upcoming season and a reference for consumer titles incorporating styling tips".