Polished Diamond Prices Reach Record Highs in February
Polished diamond prices are reaching 2011 levels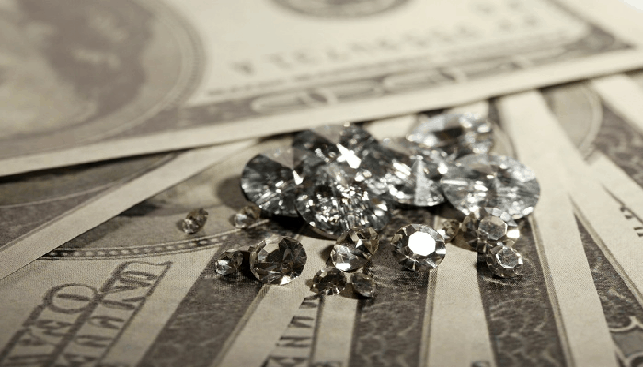 The IDEX Polished Price Index, published by IDEX Online, was up 4.14% during February and is now "higher than it has been for over a decade." The value of the Index was up 24.2% over the same month in 2021, reaching 151.77 – higher than July 2011, when the Index peaked at 146.69.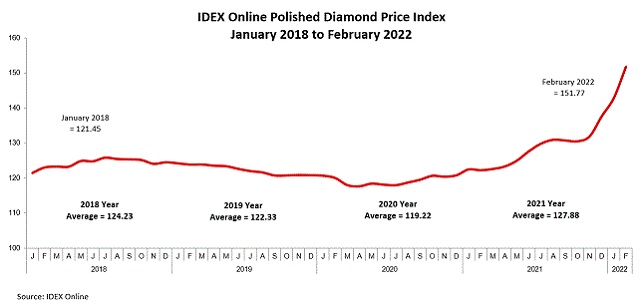 According to IDEX Online, the Index began its steep climb last November. The average of daily Index readings for the first two months of 2022 is 147.08, "well above 127.88 for the whole of 2021 and 119.22 for 2020."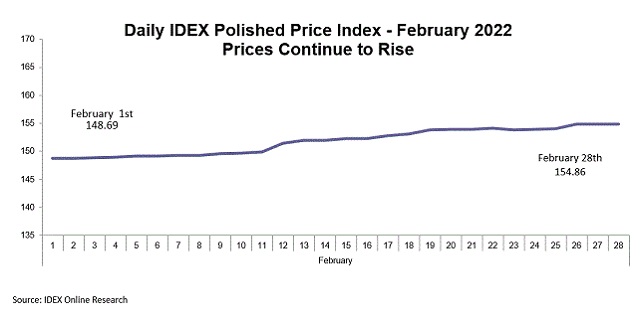 In February, polished diamond prices went up 6.2% – "the highest monthly increase for at least four years." Year-on-year prices were up 24.2, indicating "genuine growth over and above recovery from Covid."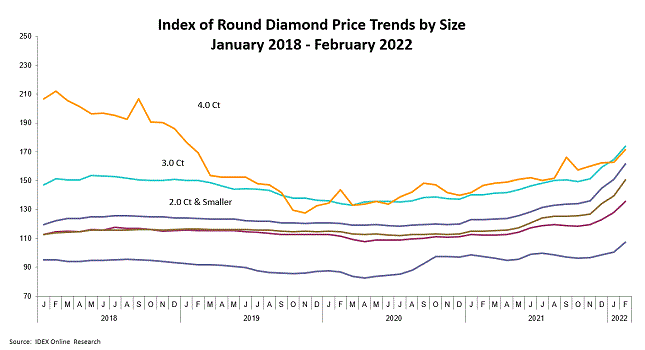 Month-on-month, prices were up by more than 5% for all sizes, with the steepest rises marked by 1.50-carats. In addition, prices for all sizes increased more in February than they did in January. Year-on-year diamond prices for February show increases of almost a third among 1.5-carat and 2-carat goods.
According to IDEX's analysis, prices are continuing to rise – and at an accelerated rate.
Read the full analysis here.